KMart Black Friday Deals for 2012!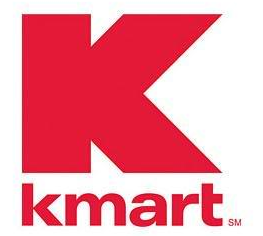 KMart has released their Black Friday Ad. We have a list of the best deals from that ad. 
Doors open Thursday (Thanksgiving)  Nov. 22nd at 6 am. KMart's Black Friday sale runs 3 days – Thursday Nov. 22nd – Saturday Nov. 24th.  If you want to avoid the crowds, you can shop the sale online at Kmart.com. There is a coupon for $5 off $45 online purchase (Use coupon code KMARTMUST).
Don't forget to check out our Black Friday page where we'll keep you up to date on all the latest Black Friday deals as they become available.
Thanks to Coupons for Your Family for bringing us the KMart Black Friday deals. 
Doorbuster Deals:
Thanksgiving Door Busters (6 am. – 4 pm.):
T.V's –
Proscan 32″ LCD HDTV – $97.00  (Reg. $249.99)
RCA 42″ 720p 600Hz Plasma HDTV – $199.99 (Reg. $449.99)
Proscan 32″ 720p 60Hz LCD/DVD HDTV – $229.99 (Reg. $299.99)
LG 47″ 1080p LED HDTV – $599.99  (Reg. $699.99)
Laptops, Tablets & Readers:
X-Treme Tab 4GB 1″ Touchscreen Android 4.0 – $39.99 (Reg. $69.99)
Electronics:
Maxell Headphones – $2.50/ea.
Proscan DVD Player – $9.99
iLive Rotating iPhone Speaker Dock – $24.99 (Reg. $49.99)
RCA 5-Speaker 80-Watt Surround Sound System – $57.99 (Reg. $59.99)
Sony Blu-ray Disc Player – $89.99 (Reg. $129.99)
RCA Twin Mobile DVD Players w/7″ LCD Screen – $99.99 (Reg. $149.99)
Apparel & Accessories:
Fruit of the Loom Kids' Socks 6-Pk. – $5.00 (Reg. $6.99)
Fruit of the Loom Men's Socks 6-Pk. – $5.00 (Reg. $6.99)
Fruit of the Loom Women's Socks 6-Pk. – $5.00 (Reg. $6.99)
Select Small Wonders Sleep 'N Plays – $5.00 (Reg. $12.99 – $14.99)
Select Joe Boxer Baby Blanket Sleepers – $5.00
Select Joe Boxer Kids' Blanket Sleepers – $7.00 (Reg. $14.99)
Select Joe Boxer Women's 3-Pc. Knit Pajama Sets – $10.00 (Reg. $24.99)
Select Joe Boxer Girls' Plush Robes – $12.00 (Reg. $29.99)
Select Women's, Juniors' And Plus Size Holiday Themed Apparel – 50% Off
Select Holiday Costume Jewelry – 60% Off
Household Items:
eg $14.99)
Presto 10-1/2″ x 20-1/2″ Cool Touch Griddle (Shop Your Way Member Price Only, Before 4pm) – $9.99 (Reg. $31.99) (Non Member Price $14.99)
Select T-Fal Cookware – $14.99 (Reg. $34.99)
Folding Banquet Chair – $17.99
eg. $29.99)
eg. $32.99)
eg. $32.99)
eg. $49.99)
Travelers Club 26″ 4-Wheel Expandable Luggage – $24.99 (Reg. $59.99)
Northwest Territory 6′ Fold-In-Half Table – $27.99
eg. $52.99)
eg. $99.99)
eg. $99.99)
eg. $159.99)
eg. $159.99)
Jaclyn Smith 7″ Clearwater Cashmere Pine Christmas Tree w/500 Multicolored Lights – $79.99 (Reg. $159.99)
Paula Deen 15-Pc. Porcelain Cookware Set (Coral) w/$30 Instant Rebate – $89.99
Paula Deen 15-Pc. Porcelain Cookware Set (Green) w/$30 Instant Rebate – $89.99 (Reg. $119.99)
eg. $299.99)
eg. $299.99)
50% Assorted Jaclyn Smith Themed Holiday Ornamentation And Decor
50% Assorted White Wire Deer And Trees
50% Off Assorted Sandra Lee Holiday Themed Ornamentation And Decor
50% Off Assorted Trim A Home Fabric Soft Holiday Decor
Entire Selection Of Trim A Home Boxed Holiday Lights – 50% Off
Barbie I Can Be… Dolls (Assorted Styles) – $6.00
eg. $14.99)
eg. $11.99)
(Reg $15.99)
eg. $9.99)
eg. 9.99)
Disney Princess Dress-Up Set – $24.99
Disney Princess Playset – $24.99
eg. $29.99)
Nenuco Snacktime Doll – $24.99
 
eg. $129.99)
eg. $129.99)
eg. $119.99)
eg. $119.99)
eg. $149.99)
eg. $149.99)
Trampoline – $299.99
Thursday Doorbusters (Starts 4 pm.):
T.V's:
Laptops, Tablets & Readers:
Apparel & Accessories: 
eg. $6.99)
eg.  $8.00)
Entire Selection Of Route 66 and Joe Boxer Women's Slippers – $8.49 (R
 )
Entire Selection Of Fine Jewelry – Up To 80% off  – 
Entire Selection Of Boxed Costume Jewelry – 50% Off
Entire Selection Of Cold-Weather Accessories – 50% Off
Entire Selection Of Family Outerwear – 50% off
Entire Selection Of Jewelry Boxes – 50% Off
Select Jaclyn Smith, Attention and Route 66 Women's Apparel – 40% Off
Entire Selection Of Kids', Womens & MensFootwear – Buy One Get one Free
All Footwear – Buy One Get One  FREE
Household:
Entire Selection Of 3M Command – $1.39-$6.35
Prime Indoor 15′ Extension Cord (White) – $3.99
Prime Outdoor 10′ 16/3 Extension Cord (Orange) – $3.99  (Reg. $8.99)
eg. $9.99)
eg, $9.99)
eg. $9.99)
eg. $19.99)
eg. $19.99)
eg. $19.99)
eg. $14.79, get 10% off back in Shop Your Reward Points instantly)
eg. $24.99)
eg. $34.99)
eg. $29.99)
eg. $29.99)
eg. $29.99)
eg. $29.99)
eg. $64.99, Get Coupon for $2 (2000 points) prints at register after purchase)
DieHard 10-Amp. Automatic Battery Charger – $39.99
eg $119.99)
eg $119.99_
eg. $119.99)
eg. $119.99)
40% Off Assorted Essential Home Bath Coordinates
Entire Selection Of Extension Cords – 20% Off
Toys:
Crayola Story Studio – $6.00 (R
eg $59.99)
eg $34.99)
eg $29.99)
Fisher-Price Kid-Tough Doodle Pro – $9.49 (Re
eg $19.99)
Marvel The Avengers Gamma Green Smash Fists – $9.99 (R
eg $19.99)
eg $19.99)
eg $16.99)
eg $17.99)
eg $15.99)
eg $15.99)
eg $14.99)
eg $19.99)
eg $22.99)
Earn Double Shop Your Way Rewards Points When You Buy this item)
VTech Learn 'N Dance Interactive Zoo – $15.99 (Reg $16.79)
 $29.99)
eg $18.99)
Borderlands 2 (PS3) – $34.99 (Reg $59.99)
Borderlands 2 (Xbox 360) – $34.99  (Reg $59.99)
Microsoft Forza Horizon (Xbox 360) – $39.99 (Reg $59.99)
eg $59.99)
eg $44.99)
EA Sports Madden NFL 13 – $39.99 (Reg $59.99)
EA Sports Medal Of Honor Warfighter – $39.99 (Reg $59.99)
eg $79.99)
eg $79.99)
Xbox 360 4GB Kinect Bundle – $199.99 (Reg $299.99)
50% Off Entire Selection Pokemon Toys
Entire Selection InnoTab Software – Buy One, Get One Free
Black Friday Doorbusters 5 am – 11 am:
T.V's & Electronics:
Sony Earbuds – $4.99
Mach Speed 4 gb MP3 player – $19.99
Memorex Portable CD Boombox – $19.99
Seiki Blue Ray Player $39.99
RCA Bluetooth 40″ Soundbar – $69.99
Proscan 19″ LED HDTV – $88.00
Magellan Roadmate GPS – $89.99
Seiki 22″ LED HDTV – $139.99
Toshiba 32″ LCD HDTV – $249.99
RCA 48″ LCD 1080p HDTV – $299.99 ($20 back in Shop Your Way Rewards)
Toshiba 40″ LCD 1080p HDTV – $379.99
Kenmore Washer and Dryer for Pair! – $499.99
 Kids:
First Act Electroinc Table or Acoustic Guitar – $19.99
Just Dreamz 42″ Wooden DollHouse – $79.99 ($10 back in Shop Reward Points)
12′ Trampoline with Enclosure  – $184.99
50% off all AirHogs
Household:
10 piece Wall Decorator Set – $19.99
Basic Essentials 16 pc Cookware Set – $19.99
Chicago Cutlery 15 pc or Harrington Forge 13 pc Knife Sets – $19.99
Corelle Livingwate 16pc Dinnerware Set – $22.99
Oneida 42 piece Flatware Set  – $39.99
Home Electronic Fireplace – $99.99
Cubic Zirconia Tennis Bracelets – $19.99
Diamonesse Solitaire Rings – $24.99
Select 1/4 Carat total weight Diamond Jewelry – $49.99
Select 1/4 Carat Diamond Bracelet or Diamond Ring – $49.99 
3 piece Gemstone Set –  $59.99
Select 1 Carat total weight Diamond Jewelry – $79.99
2 ct total weght diamond Earrings – $199.99  
Black Friday Doorbusters (11 am):
Cannon Bath Towels – $2.99
Joe Boxer Pillows – $2.99
Solar Patth Lights – $14.99 
Toolworks Electric Grass Trimmer – $15.99
Comforters from – $12.99-$29.99
Weed Eater 20″ Side Discharge Lawnmower – $124.99
Jaclyn Smith 7.5′ Sherwood Pre Lit Christmas Tree – $139.99
Black Friday 3 Day Sale (Thursday, Friday and Saturday):
T.V's:
 Laptops, Tablets & Readers:
– $49.99 eg $69.99)
Maylong 7″ Multi-Touch Tablet w/Keyboard Case Bundle – $99.99 (Reg $139.99)
eg $7.99)
PNY 8GB Class 4 SDHC – $7.99 (R
eg $19.99)
Mach Speed Universal Armband For MP3 Players – $12.99
eg $39.99)
eg $39.99)
Mach Speed Trio 2.8″ Touchscreen 4GB Media Player w/Camera, Armband (Pink) – $24.99
Panasonic RP-DJS400 Headphones (Blue) – $29.99
eg $55.99)
DieHard Platinum Portable Power 1150 w/Jump-Starter – $109.99
eg $149.99)
Select JVC Xtreme Xplosives Headphones – 50% off
Pirates Who Don't Do Anything DVD $2.99
Apparel:
All Kids Licensed Slippers – $7.99
Select Athletech Shoes – $9.99
Select Attention and Bongo Women's Fashion Boots – $19.99
Select Everlast Men's Activewear – 50% Off
Select Joe Boxer Men's Sleep Sets – 50% Off
Select Joe Boxer Men's Thermal Underwear -50% off
Select Kids' & Baby Apparel – 40% Off
Select Northwest Territory, Thom Mcan, Coleman, Men's Footwear —50% off
Select Route 66 Men's Slippers – 50% Off
Select Womens & Kids' Fashion Boots – Up To 50% Off
50% off Select Thom Mcan, Cuddlers, Bongo Women's Footwear
Licensed NFL Team Apparel – Buy One, Get One 50% OFF
Hersheys XL Chocolate Bars (Assorted) – $0.98
Essential Home Classic Pillow – $1.99
Small Appliances Your Choice – $4.99 (Proctor Silex Traditions 2-Slice Toaster (White), Proctor Silex Traditions Hand Mixer (White), Proctor-Silex Traditions Can Opener, Proctor Silex Traditions Nonstick Iron)
WeatherHandler 75-Pc. Emergency Kit w/Roadside Assistance – $19.99
Craftsman 12V Portable Inflator w/Digital Tire Pressure Gauge – $19.99
Peak 150-Watt Power Cup Inverter w/Free Corded Spotlight – $21.99
Light Show 12-Ct. Light Set (Icicle) – 50% off – $26.79
eg $39.99)
eg $49.99)
eg $69.99)
eg $49.99)
eg $69.99)
Peak 400-Watt Tailgate Inverter w/Cordless Inverter – $39.99
Country Living Sedona Quilt Set (Queen)
Jaclyn Smith Jacobean 4-Pc. Comforter Set Queen
Jaclyn Smith Jacobean 4-Pc. Comforter Set Full
Jaclyn Smith Jacobean 4-Pc. Comforter Set King
The Great Find 8-Pc. Comforter Set Kimberly Queen
The Great Find 8-Pc. Comforter Set Kimberly King
Country Living Sedona Quilt Set (King)
Country Living Sedona Quilt Set (Full)

Trim A Home 6.5′ McKinley Pine Pre-Lit Tree
Trim A Home 6.5′ Livingston Cashmere Pre-Lit Tree
Light Show 12-Ct. Color-Changing Light Set C9
Trim A Home 6.5′ Van Buren Pine Pre-Lit Tree