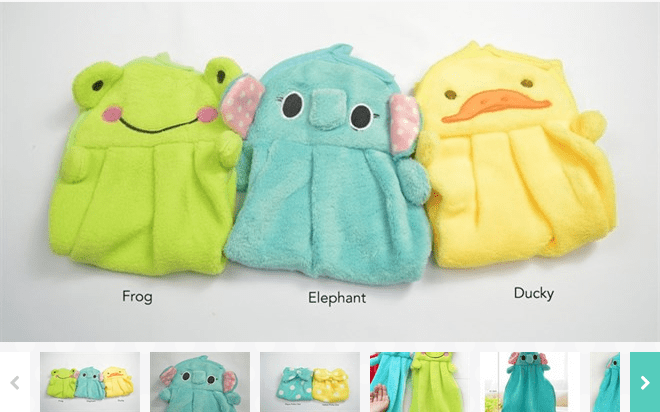 Kids Hand Towels
Oh how cute are these!? Jane has these adorable Kids Hand Towels for $2.99! They have five different ones to choose from too. If you have kids in the house, you may want to check these out.
You do have to pay shipping of $2.99 for the first item and $0.59 for each additional item. So you get the best deal if you buy more then one.
Product Details:
Adorable kid-size hand towels are just right for drying little hands. Available in 5 colorful designs, they are great to hang near the sink in the house or for handy clean ups on the go.