JCPenney Black Friday Deals for 2012!
This post may contain affiliate links and I may be compensated for this post. Please read our disclosure policy here.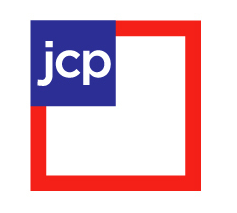 JCPenney's Black Friday Deals have now gone live online – do your shopping early & check out JCPenney's Doorbuster deals!!
*********************
JCPenney has released their Black Friday ad. Here are the best deals from that ad. 
Doors open at JCPenney on Friday (Black Friday) Nov. 23rd at 6 am. 
You could be one of (100) people to win an American Vacation:   Ask a JCPenney team member for a little button at any register. On your button you will find a 7 digit code. Enter that code online at Christmas at JCPenney's.
Don't forget to check out our Black Friday page where we'll keep you up to date on all the latest Black Friday deals as they become available.
Thanks to In good Cents for bringing us the JCPenney Black Friday deals. 
Doorbuster Deals:
Home:
JCP Home Standard/Queen Hunk Pillow – $3.00 (Reg. $5.00)
Royal Velvet Pure Perfection 30×54″ Bath Towel – $5.00 (Reg. $7.00)
 Sealy Select Medium or Firm Standard/Queen Pillow – $7.00 (Reg. $10.00)
Cooks Small Kitchen Electrics – $8.00 (Slow Cooker (5 qt.), Nonstick Griddle, 5-in-1 Power Blender, 12-Cup Coffeemaker, 2-Slice    Toaster, 10-Speed Hand Mixer, 10-Liter Toaster Oven, or Belgian Waffle Maker) (Reg. $22.00 – $30.00)
JCP Home Microplush Twin/XL Twin Blanket, Any Size Microfiber Sheet Set or Flannel Twin Sheet Set – $14.00 (Reg. $20.00 – $45.00)
Pyrex 18-Piece Storage Set or 5-Piece Bakeware Set – $15.00 (Reg. $30.00 – $35.00)
Comfort Zone Contour or Classic Memory Foam Pillow – $18.oo (Reg. $25.00)
JCP Home All-Season Twin Down-Alternative Comforter – $20.00 (Reg. $40.00)
Biddeford Heated Twin Mattress Pad – $30.00 (Reg. $50.00)
Pfaltzgraff 16-Piece Reactive Glaze Dinnerware Set – $30.00 (Reg. $55.00)
JCP Home Modal Queen Sheet Set or Fleece Queen Sheet Set or Sealy Plush Heated Twin Blanket – $30.00 (Reg. $45.00 – $55.00)
JCP Home 3-Piece Faux-Shearing Reversible Twin Comforter Set – $40.00 (Reg. $60.00)
JCP Home 92-Piece Flatware Set – $40.00 (Reg. $60.00)
Knife Set (22 pc.) – $45.00 (Reg. $100.00)
Royal Velvet 400tc Wrinkleguard Queen Sheet Set – $45.00 (Reg. $70.00)
Royal Velvet 400tc Egyptian Cotton 3-Piece Full/queen Comforter Set – $60.00 (Reg. $80.00)
Any Size All 7-Piece Comforter Sets – $70.00 (Reg. $90 – $120.00)
Hard-Anodized Nonstick Cookware Set (13 pc.) – $100.00 (Reg. $200.00)
JCP Home Medium Warmth Full/Queen Down Comforter – $100.00 (Reg. $140.00)
Dyson DC24 Multi-Floor Vacuum – $300.oo (Reg. $400.00)
Dyson DC44 Animal Cordless Vacuum – $300.00 (Reg. $400.00)
Dyson DC41 Animal Vacuum – $450.00 (Reg. $600.00)
Jewelry & Handbags:
Liz Claiborne or East 5th Boxed Fashion Jewelry – $5.00 (reg. $10.00)
Worthington Cellphone Case – $5.00 (Reg. $12.00)
Men's or Women's Watch – $10.00 (Reg. $15.00)
Sterling Silver or Silver-Plated Boxed Fashion Jewelry – $10.00 (Reg. $15 – $20)
Worthington Pouch – $10.00 (Reg. $15.00)
Stafford Men's Wallets – $12.00 (Reg. $15.00)
Liz Claiborne Crossbody Bag – $15.00 (Reg. $25.00)
Men's or Women's Watch – $15.00 (Reg. $20 – $25)
Diamond-Accent Sterling Silver Pendant – $18.00 (Reg. $25.00)
Men's or Women's Watch – $20.00 (Reg. $30.00)
Sterling Silver Boxed Fine Jewelry – $20.00 (Reg. $30.00)
Nicole by Nicole Miller Tote Bag – $25.00 (Reg. $100.00)
Sterling Silver or 14k Gold Over Sterling Silver Boxed Fine Jewelry – $30.00 (Reg. $40 – $50)
Blue Topaz & Lab-created white Sapphire Pendant, Ring, or Earrings (Available in all birthstone Colors) – $35.00 (Reg. $50.00)
1/10 ct. t.w. Sterling Silver Earrings or Pendant – $45.00 (Reg. $65.00)
3-Piece 1/4 ct. t.w. White & Color-Enhanced Blue Diamond – $55.00 (Reg. $75.00)
1/10 ct. t.w. White & Color-Enhanced Blue Diamond & Sterling Silver Pendant, Earrings, or Ring – $70.00
18″, 20″ or 24″ 10k Yellow Gold Chain – $70.00 (Reg. $95.00)
3-Piece Set 1/10 ct. t.w. Sterling Silver Over Brass – $70.00 
3/10 ct. t.w. White & Color-Enhanced Black Diamond Ring or Bracelet – $70.00
3/4 ct. t.w. Sterling Silver Over Brass Pendant or Earrings – $70.00
4-Piece Set 1/4 ct. t.w. Color-Enhanced Black Diamond & Sterling Over Brass – $70.00
40-Piece Boxed Set Cultured Freshwater Pear in Sterling Silver – $70.00
Cubic Zirconia & Sterling Silver Tennis Bracelet – $70.00 
Assorted Fine Jewelry – $70.00 (Reg. $95.00)
Seiko and Bulova Men's or Women's Fine Watch – $75.00 (Reg. $100.00)
1/2 ct. t.w. 10k White Gold Earrings – $145.00 (Reg. $195.00)
2 ct. t.w. Color-Enhanced Black Diamond 7 Sterling Silver Earrings or Ring – $180.00 (Reg. $245.00)
1 ct. t.w. 14k White Gold Earrings – $370.00 (Reg. $495.00)
1 ct. t.w. 10k White Gold Bridal Ring – $495.00 (Reg. $695.00)
1ct. t.w. 10k White Gold Ring – $495.00 (Reg. $695.00)
1 ct. t.w. 10k White Gold Ring – $695.00 (Reg. $995.00)
2 ct. t.w. 10k White Gold Ring – $895.00 (Reg. $1,195.00)
3 ct. t.w. 14k White Gold Ring – $1,995.00 (Reg. $3,295.00)
Men's Apparel:
HS by Happy Socks Socks – $4.00 (Reg. $8.00)
St. John's Bay Long-Sleeve Polos or Henleys – $8.00 (Reg. $10.00)
Stafford Sleep Pants – $8.00 (Reg. $10)
Stafford Men's Memory Foam Slippers – $8.00 (Reg. $10.00)
St. John's Bay Men's Flannel Shirts – $10.00 (Reg. $12.00)
St.. John's Bay Worry-Free Pants – $10.00 (Reg. $15.00)
Stafford Leather Gloves – $10.00 (Reg. $15.00)
Stafford Dress Shirts – $12.00 (Reg. $15 – $17)
Stafford Packaged Underwear – $12.00 (Reg. $18 – $22)
Stafford Silk Ties – $12.00 (Reg. $25)
Claiborne Microfiber Pants – $15.00 (Reg. $23)
Claiborne, Dockers, JCP, or Joe Joseph Abbound Sweaters – $15.00 (Reg. $20 – $30)
Dress Pants – $18.00 (Reg. $20)
Van Hausen Men's Dress Shirts or Silk Ties – $18.00 (Reg. $25)
Haggar Corduroy Pants – $25.00 (Reg. $35)
Free Country or Decree Outerwear – $40.00 (Reg. $50 – $60)
Stafford Corduroy Sport Coats – $40.00 (Reg. $55.00)
Claiborne Car Coat or Peacoat – $50.00 (Reg. $80)
Dockers Outerwear – $70.00 (Reg. $80 – $90)
I Jeans by Buffalo Outerwear – $70.00 (Reg. $90.00)
Guy's Apparel:
Graphic Tees – $8.00 (Reg. $10)
 Arizona Jeans – $10.00 (Reg. $17)
Arizona Guy's Flannel Shirts – $10.00 (Reg. $15.00)
Arizona Jeans – $15.00 (Reg. $20)
 NCAA, Hart, & Huntington or Zoo York Hoodies – $20.00 (Reg. $30)
Nike, Adidas, Vans, or DC Hoodies – $30.00 (Reg. $35 – $40)
Women's Apparel & Shoes:
JCP or Betseyville Opaque Tights – $4.00 (Reg. $6 – $10)
Solid Twill Scarf – $5.00 (Reg. $10)
Worthington Cami's or Tanks – $5.00 (Reg. $8)
JCP Long-Sleeve Crewneck Tees – $6.00 
JCP Long-Sleeve Crewneck Tees – $6.00 (Reg. $9)
Hello! Kitty or Disney Plush Sleep Pants – $8.00 (Reg. $10)
Xersion Athletic Tees – $8.00 (Reg. $14)
 Xersion Long-Sleeve Tees – $8.00 (Reg. $14)
Xersion Sweatshirts or Cozy Pants – $8.00 (Reg. $15)
a.n.a. Sequin Sweaters – $10.00 (Reg. $22)
Dearfoams or Isotoner Fashion Slippers – $10.00 (Reg. $14 – $18)
Worthington Essential Sweaters – $10.00 (Reg. $14 – $20)
Ambrielle or Liz Claiborne Pajama Sets – $12.00 (Reg. $20 – $25)
JCP Cable Sweaters – $12.00 (Reg. $20)
Vanity Fair Bra – $12.00 (Reg. $22)
Worthington French-Cuff Shirts – $12.00 (Reg. $16)
a.n.a. Denim or Skinny Cords – $15.00 
Isotoner Smartouch Gloves – $15.00 (Reg. $22)
Liz Claiborne or Alfred Dunner Sweaters – $15.00 (reg. $18 – $25)
Worthington Angle Pocket or Curvy-Fit Pants – $15.00 (Reg. $22 – $25)
Xersion Brushed Fleece Jackets – $15.00 (Reg. $20)
Xersion Half-Zip Jackets – $15.00 (Reg. $20)
Xersion Pants – $18.00 (Reg. $25 – $30)
Arizona Boots – $20.00  (Reg. $35 – $47)
Liz & Co. Boots – $20.00 (reg. $35 – $47)
Liz Claiborne Leather Gloves – $20.00 (Reg. $30)
Liz Claiborne Robe – $20.00 (Reg. $35)
Worthington Boots – $20.00 (Reg. $35 – $47)
Women's Boots (Worthington, Arizona, & Select Others (Over 50 Styles) – $25.00 (Reg. $50 – $65)
a.n.a. Packable Puffer Jacket – $30.00 (Reg. $50)
Call It Spring Boots – $40.00 (Reg. $55 – $65)
Free Country Jackets – $40.00 (reg. $70)
JCP Jackets – $40.00 (Reg. $70)
JCP or Worthington Coats – $40.00 (Reg. $60 – $70)
Nine & Co. Boots – $40.00 (Reg. $55 – $65)
Worthington Coats – $40.00 (Reg. $60 – $70)
Juniors Apparel & Shoes:
Arizona Long-Sleeve V-Neck Tees or Thermals – $7.oo (Reg. $8 – $10)
Arizona Jeans – $10.00 (Reg. $17)
Arizona Sweaters – $10.00 (Reg. $13 – $15)
Decree Cable Sweaters – $12.00 (Reg. $20)
Arizona Boots – $15.00 (Reg. $20 – $30)
Arizona or Decree Denim – $15.00 (Reg. $20 – $27)
Jackets – $20.00 (reg. $35)
Kids Apparel:
Okie Dokie Kids' Separates (0m-7) – $4.00 (Reg. $6 – $7)
Arizona or Novelty Boy's Sleep Pants (4-20) – $5.00 (Reg. $8 – $9)
Boy's Novelty Sleep Pants (4-20) – $5.00 (Reg. $8 – $9)
Arizona or Total Girl Girl's Long-Sleeve Tees (4-16+) – $5.00 (Reg. $8 – $11)
Boy's Long-Sleeve Tees (4-20) – $5.00 (Reg. $7)
Total Girl Sleep Separates (4-20) – $5.00 (Reg. $8 – $9)
Girl's Novelty Hooded Gowns (4-16) – $7.00 (Reg. $10)
DC Boy's Short-Sleeve Tees (4-20) – $9.00 (Reg. $14)
Okie Dokie Kid's Critter Sleepwear (2T-5T) – $9.00 (Reg. $14)
Xersion Boy's Fleece Hoodie or Pants (4-20) – $9.00 (Reg. $12)
Arizona Boy's Skinny Jeans (4-20) – $10.00 (Reg. $15)
Arizona Girl's Jeans (4-16+) – $10.00 (Reg. $15 – $20)
Girl's Fashion Tops (4-16+) – $10.00 (Re. $14 – $18)
Girl's Fashion Tops (4-16+) – $10.00 (Re. $14 – $18)
Girl's Sweaters (4-18+) – $10.00 (Reg. $15 – $18)
Arizona or Total Girl Girls' Boots – $12.00 (Reg. $20 – $25)
Kid's Bubble Jacket (12m-20) – $15.00 (Reg. $17)
Toys:
Laugh & Learn Puppy – $15.00 (Reg. $20)
Radio-Controlled Toys – $15.00 (Reg. $20)
Travel:
Jansport, Adidas, or High Sierra Backpacks – $20.00 (Reg. $35 – $65)
Luggage Set (4 pc.) – $40.00 (Reg. $100)
Protocol Luggage Set (6 pc.) – $70.00 (Reg. $140)
High Sierra Wheeled Duffel Bag – $70.00 (Reg. $110 – $130)