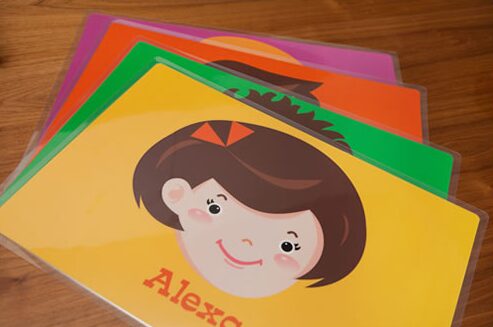 Ink Garden is back with their popular FREE customized placemats – they are offering a personalized placemat for FREE, just pay the shipping costs of $3.99/each . The placemats are regularly $8.99 + $3.99 s/h.   My girls love fun placemats, so I'm sure these would be a hit if they were customized & personalized just for them! Another fun idea would be to make a special birthday placemat that the birthday person gets to use on their birthday. (In our house, we'd have to have 2 as my little gal shares a birthday with her daddy)
All you need to do is create your placemat & use the coupon code: PLACEFREE at checkout and you will only pay $3.99 to get it shipped to you. This offer is good thru June 29th. Only one offer per InkGarden account.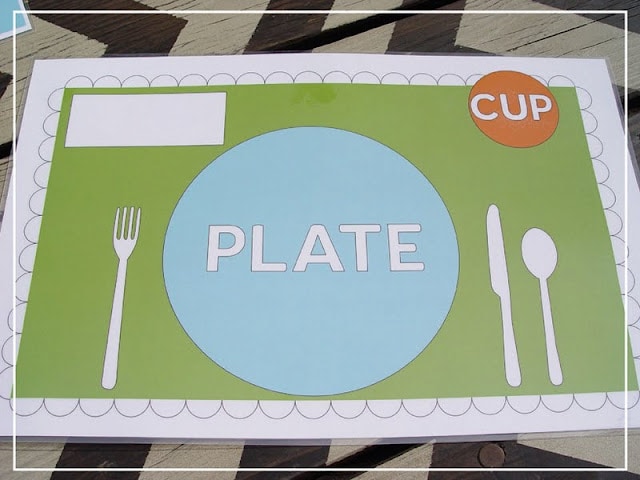 Photo Credit (permission given to use picture)
If you head on over to Kiki Creates, she has some super-cute FREE downloads that you  could use to make a fun placemat for your kids. I love the idea of creating a placemat which shows your child the proper placement of everything that is needed to set their place at the table. By having a template for this with the placemat, it's a great learning tool.
Do you have any creative ideas of ways to use these custom placemats?