Imagine Children's Museum – Family Year Membership – $38 – Ends Thurs night!
This post may contain affiliate links and I may be compensated for this post. Please read our disclosure policy here.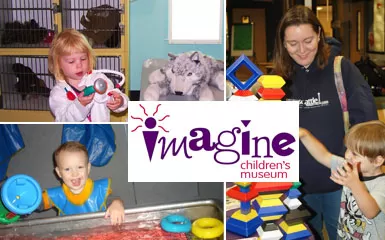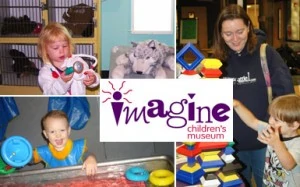 *Update: Don't forget to buy your Imagine Children's Museum 1 year membership for your family for just $38! This deal ends tonight, Thursday, September 16th at 11:59pm!!
*If you live in the Portland & surrounding areas, they will be launching soon – but they need more people to sign up for the email newsletter. The more people on the list, the better the deals will be as it shows the local businesses that there is a lot of interest in the community! Go HERE to sign up for the email newsletter & share with all your friends, so we can ensure there will be some great discounts for Portlanders!
As I mentioned over the weekend, Savvy Savings & Scholarships is launching today in Seattle as well as in many other cities around the country.  Find all the details about the Savvy Savings & Scholarship program & ways you can partner with them to make money for your family or your organization, business, etc.
Their Seattle deal for this week is a  fabulous deal for families – almost 50% off discount for the Imagine Children's Museum yearly membership for families.  Starting today & thru Thursday, you can buy a 1 year Family Fun membership for just $38 (regularly $75).  The Imagine Children's Museum is located in Everett, WA.
Here's what the Family Fun Membership includes:
Unlimited membership for 2 adults named on the membership card & children in the same household – $38 total ($75 value)
Members Only time every Saturday
Discounts on parties and classes
10% off purchase in the Museum Store
Subscription to Museum newsletter
Invitation to Members Only events
One 2-for-1 admission to each of 24 other NW Youth Museums
Regular price for tickets is $7.75/person (12 mos & under are free).  For a family of four to go to this museum just one time is $31.  For $38, you can get unlimited visits to this museum for an entire year! Now that is a deal you don't want to miss!!
I am definitely going to be taking advantage of this deal as we love to visit various children's museums & this is one of our favorites!  It is totally worth the 1+ hour drive for us to visit. Check out the Imagine Children's Museum for yourself online & see all that it has to offer.
*************************************
If you live in a different city – check out the offers that launched today – you can see the whole list HERE:
Atlanta: Show & Museum Ticket to Center for Puppetry Arts
Boston: Admission for 2 to Boston by Little Feet
Denver: Family Premier Membership to Butterfly Pavilion
Minneapolis: Passport Deluxe Membership to Minnesota Children's Museum
New York Metro: Family Membership to Brooklyn Botanic Garden
Philadelphia: Admission for 4 to Adventure Aquarium
San Diego: Admission for 4 to San Diego Natural History Museum
San Francisco: 5 pack of tickets to Bay Area Discovery Museum
Tampa: Basic membership to Great Explorations Childrens Museum
*Don't forget to share with your friends & earn 3% – sign up for the program first (you don't need to buy this deal to be able to share with friends with your referral link), click on "Invite Friends" or share on Facebook or Twitter.