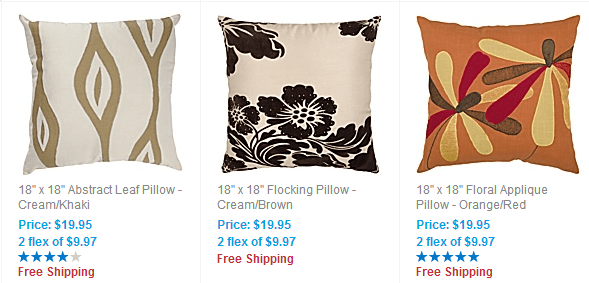 *2nd Update: It looks like you can only use this promo code on one item & the item must be $20 or more! Sorry for the confusion!
***Update – It sounds like some folks are having issues with the promo code, but that it is still working for others. We are looking into trying to find out why its working for some, and not others, and will update the post when we know more.  
**********************
Here is a great deal on home decor from HSN.com. Now through 10/31, get $20 off your House Beautiful Marketplace purchase of $20 or more when use promo code HOUSEBEAUTIFUL at checkout!
Use the free $20 promo code to get pillows and doormats for close to free, if you shop for items that qualify for FREE shipping too!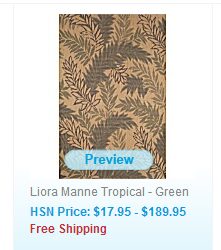 To get this deal:
Head to HSN.com
Select the House Beautiful option (you can click on the photo of the magazine on the left, or go to Home Decor then House Beautiful Marketplace).
On the left hand side of the page you will see a Brand Menu. Select House Beautiful Marketplace once again, to see a listing of all items available.
Sort by price, from Low to High.
Select item to purchase (look for those that qualify for free shipping for best value!). You will have to have a minimum of $20 in your cart for promo code to work.
Use promo code HOUSEBEAUTIFUL to get $20 off your purchase at checkout.
You will have to go through the checkout process and get to the Review Screen before you will be able to enter promo code.
You will find throw pillows, doormats, bathroom accessories and more for less then $20! You will have to pay tax, but what a deal. Let us know what your favorite deal is.
Thanks Hip 2 Save!