Home Depot Garden Club Coupons
Now that we finally have some nice weather (and it looks like it will be staying around for a bit this time) – you might be wanting to spend some more time out in your garden. In that case, you'll definitely want to sign up for the Home Depot Garden Club. I signed up about a year and a half ago and regularly receive coupons in my inbox (at least once or twice a month).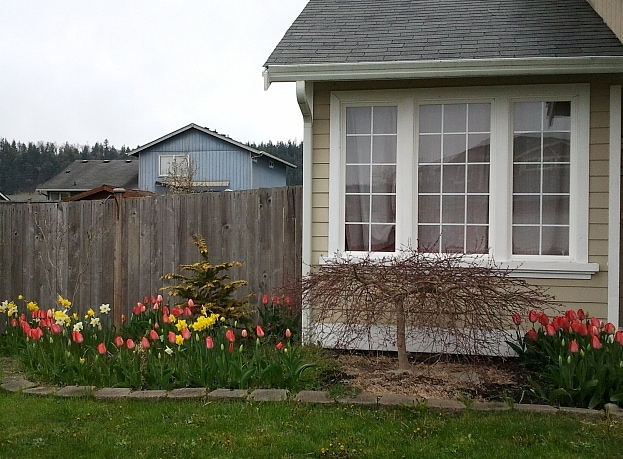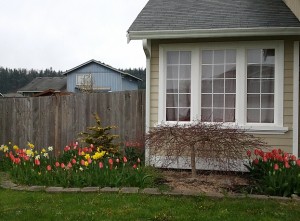 Last August, they had a coupon for Buy 1 Get 1 free bulbs and we used that to buy a ton of tulip bulbs (one of my favorite flowers). My hubby then planted them all for me and you can see what it looked like in our front yard pictured above. Another favorite couple coupons have  been Buy 1 Get 1 free trees and Buy 2 perennials, get 1 free.  You just never know what you might get. That's why I always recommend signing up for email newsletters for your favorite stores to receive coupons & other discounts by mail, as well as hearing about sales before everyone else.