Home Depot Fire Safety Event – Saturday December 1st + $50 Home Depot Gift Card & Kidde Smoke Alarm Giveway!
This Saturday December 1st, there will be a special event at the Tukwila Home Depot store as Home Depot has partnered with Kidde, the world's largest manufacturer of fire safety products, to donate $1 million worth (or 50,000 units of Kidde battery-operated smoke alarms) to fire departments around the country. The fire departments will then disperse the smoke alarms to citizens in their local areas. This donation by Home Depot & Kidde is part of their joint program called "Be a Hero, Save a Hero", which is teaching Americans about the simple steps you can take to protect your family from a fire.  A report from the National Fire Protection Association in 2011 found  that 62% of reported home fire deaths had either no smoke alarm or no working smoke alarms in the home. That's a shocking percentage to me, that so many of the fire deaths possibly could have been prevented if smoke alarms were working in the home & really makes me realize we need to test all of the smoke alarms in our home. I know it's been awhile since we changed the batteries in our smoke alarms, so this is a good reminder to me to work with my husband on this over the weekend – and hopefully it will be a reminder to you too, to check your home's smoke alarms very soon.
Taking steps to prevent fires and ensure your smoke alarms are working is especially critical during the holiday season due to the increased number of fires associated with Christmas trees. There is typically an annual average of 240 home structure fires that begin with Christmas trees, so it's even more important to think about fire safety this month.  This is actually perfect timing for us as both of my girls have recently learned about fire safety in their preschool & elementary classrooms, so we really need to follow up with discussing a fire escape plan in more depth as a family so that our girls understand exactly what to do in the case of a fire.
Here are a few more tips from Home Depot about how to  identify and fix fire hazards around your home:
Take inventory that smoke alarms are on every level of the home and inside each bedroom;
Make and practice a fire escape plan, with two ways out of every room and an outside meeting place;
Install carbon monoxide alarms on each level of the home;
Search for hidden hazards such as damaged electrical cords or overloaded outlets; and
Schedule regular cleanings of chimneys and flues at least once a year.
Take a Pledge and Kidde will donate $1 for every pledge to help injured firefighters:

If you head over to the Alarm Pledge website, take the pledge to go around your house and put smoke alarms in every room in the house and replace alarms that are 10 years old. For every pledge that is made, Kidde will donate $1 to help injured fire fighters and their families (up to $20,000).
Fire Safety Event – December 1st – Home Depot Store – Tukwila, WA
As I mentioned, this Saturday, Kidde & Home Depot stores will be donating smoke alarms to fire departments all across the country. Here in the Puget Sound area, there will be a local event open to the public from 10-12pm at the Southcenter Home Depot store.  They will have a kids workshop to learn about fire safety starting at 10am and then they will have a ceremony at 11am to present the smoke alarms to the local fire departments. There will also be an opportunity for the kids to write letters to local fire fighters to thank them for their service. We're going to head to the event with our girls so they can learn more about how to prevent fires and what to do in case of a fire in our home. We will also be getting our Christmas tree this weekend at a tree farm & we're going to have our girls in charge of helping us keep the tree with enough water, so this should be helpful to teach them why it's so important for Christmas trees to stay fresh & full of water to reduce the fire danger.
Giveaway – $50 Home Depot Card + a Kidde 2 Pack Smoke Alarm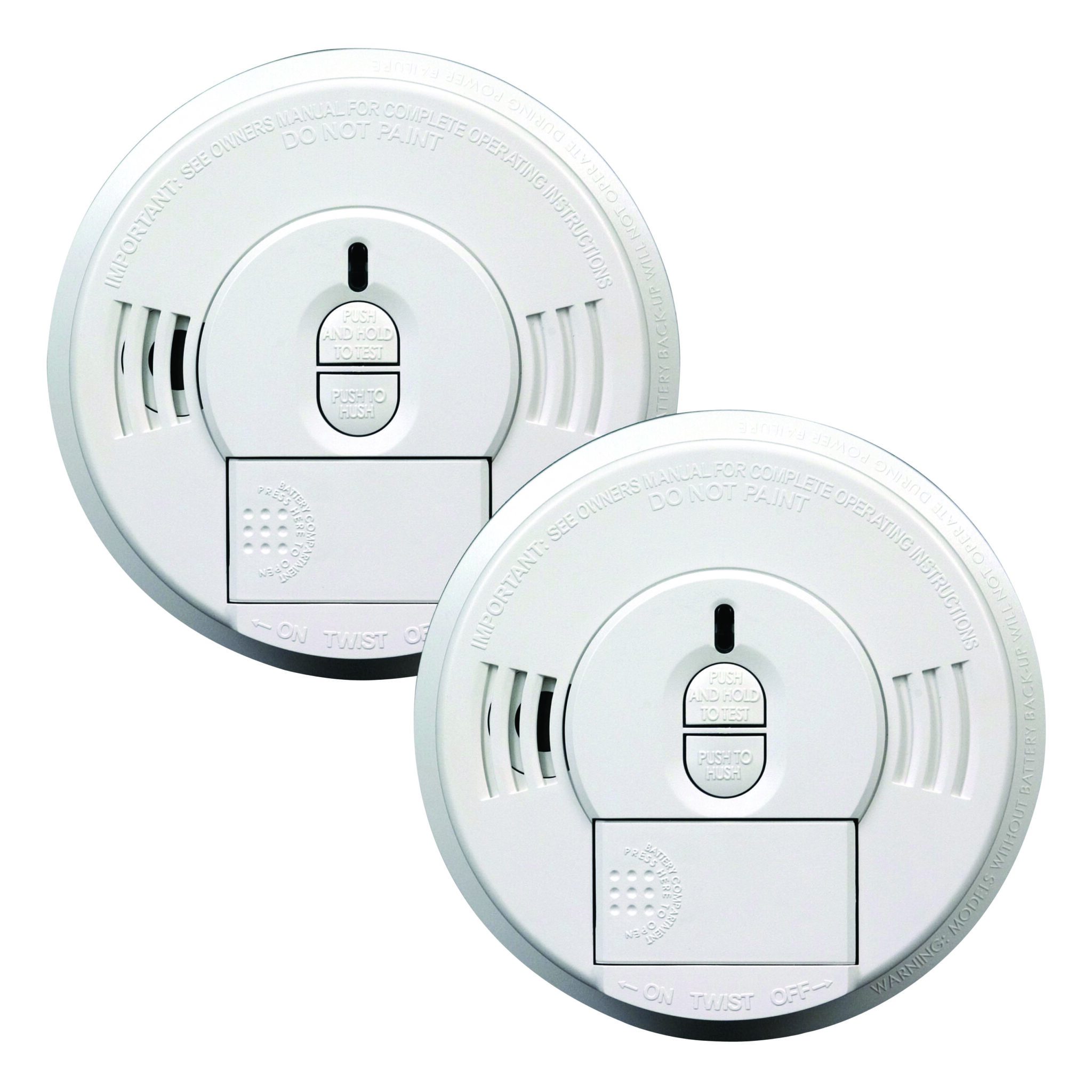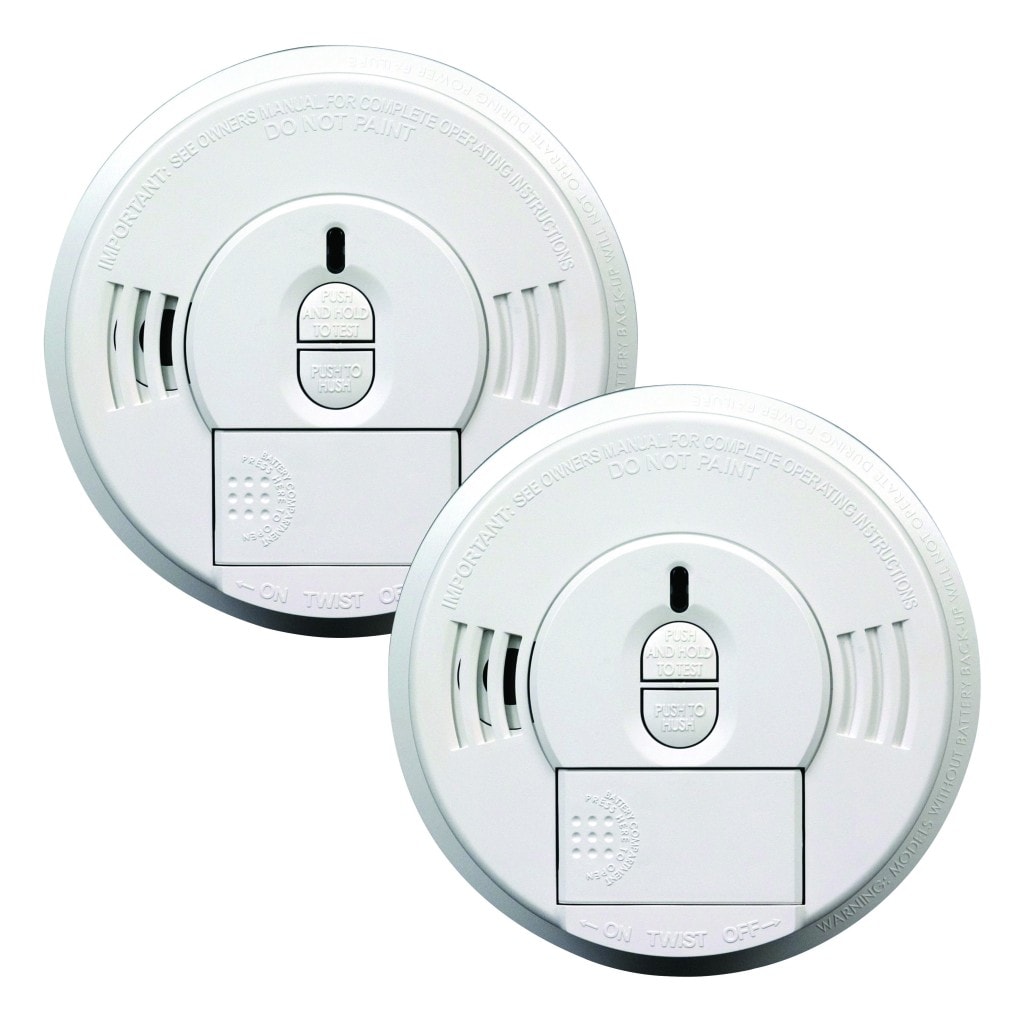 We've got a $50 Home Depot gift card to giveaway in addition to a 2 pack Kidde Smoke Alarm to help your family work on fire safety prevention methods in your home.
This giveaway will end on Monday December 4th  at 9pm pst. 
The winners will be drawn using "And the Winner Is" plugin and announced on the blog.  I will also email the winners. The winners will have 48 hours to contact me, otherwise a new winner will be drawn. US residents only & you must be 18 yrs or older to enter the giveaway. This giveaway is not affiliated with Facebook in any way.
Here's how to enter this giveaway::
1st Entry (required entry):  Leave a comment about one step your family has taken (or will take) to practice fire safety in your home.
Extra Entries : (make sure these are all separate comments, with a comment for each entry)
2) Subscribe to the Thrifty NW Mom Newsletter via email (must be verified) – there are 4 different subscription options now
Disclosure:  The Home Depot partnered with bloggers such as me to help promote Fire Safety Awareness. As part of this promotion, I received compensation for my time. The Home Depot believes that consumers and bloggers are free to form their own opinions and share them in their own words. The Home Depot's policies align with WOMMA Ethics Code, FTC guidelines and social media engagement recommendations.  See our disclosure policy  for more details.