Holiday Savings Class – Sumner, WA – Free with donation for Operation Christmas Child
This post may contain affiliate links and I may be compensated for this post. Please read our disclosure policy here.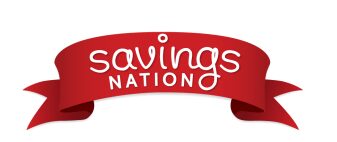 I'm excited to announce that we will be hosting a fun Holiday Savings class on Monday November 5th at the Sumner, WA Library.  This will be a chance to talk all about ways to save on your holiday spending – everything from shopping tips for Black Friday & Cyber Monday to saving money on holiday meal planning, frugal DIY gift ideas & much more. We'll have some fun door prizes & discussion time to share ideas as well.
What Will I Learn?
At our Holiday Savings workshop, you'll learn tips & tricks to stretch your holiday budget this year & hopefully keep some money in your pocket.  Make sure to RSVP now as there is limited space at this library setting!
Our Holiday Savings Workshop will Offer Tips to:
Save money before your first purchase is made.
Earn and get free shipping with several online shopping strategies.
Discover tips and tricks to shopping on Black Friday and Cyber Monday.
Get simple and inexpensive Do-it-yourself gift ideas.
Learn frugal and fast baking tips.
Understand ways to save during holiday meal planning.
And much more!
Every attendee will receive a Holiday Savings handout filled with valuable tips and resources.
Free Admission with Operation Christmas Child Donation:
We will be offering this Holiday Savings Class for FREE when you bring a donation for Operation Christmas Child. We'll be sharing more about Operation Christmas Child on the blog in the next few weeks, but this is an organization that my family loves to support & I love the fact that you can get your children involved in giving to other children. Basically, you fill a shoebox with needed items (as well as a few fun items) for a child in a 3rd world country. They then deliver these to the children who are in the greatest need to reach out to them & show them that someone cares for them.
I will be teaming with the Night MOPS group at Bethany Baptist Church in Puyallup, to combine our donations into shoeboxes that we will fill up for Operation Christmas Child. You can visit the Operation Christmas Child website to get ideas of the types of items you can donate. This group will be focusing on filling shoeboxes for children ages 2-4 and the items that are most needed are hygiene items. However, feel free to bring any donation item that would be a good fit for the OCC shoeboxes.
Where Do I Sign Up?
Bonus: FREE EBook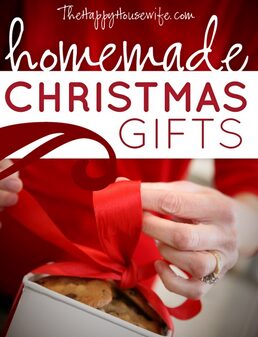 When you RSVP for this Holiday Savings Class, we will send you a FREE eBook for "Homemade Christmas Gifts" by The Happy Housewife. We will send this eBook to you within 24 – 48 hours after you have registered for the Holiday Savings class.
More Savings Nation classes:
If you're unable to attend this Grocery Savings Class, here are a few more options of classes you could sign up for – you can always find the most up-to-date coupon classes on our Savings Nation page:
Grocery Savings Class  – Monday November 14th from 5 – 7pm at the Kent View Elementary School in Auburn, WA
Grocery Savings Class – Monday November 19th from 6:30 – 8:30 at the Puyallup Activity Center in Puyallup, WA
Grocery Savings Class – Tuesday December 4th from 6:30 – 8:30pm at the Puyallup Activity Center in Puyallup, WA
If you don't live in the Puget Sound area, don't worry. Savings.com has teamed up with bloggers in other areas too.