Today only, subscribe to Hobby Farm Home Magazine for only $7.50 per year (46% off)! You can order up to 1 years at this price! Just enter coupon code THRIFTYNWMOM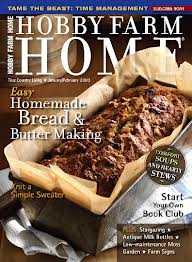 This offer expires today, 2/25 at 8:59pm pst.
About Hobby Farm Home Magazine:
Hobby Farm Home celebrates traditional farm life with modern flair. Articles include cooking with home-grown produce and farm-raised meat, the decor of the farmhouse, reviving farm traditions, and the handmade creation of objects-bringing the farm indoors.