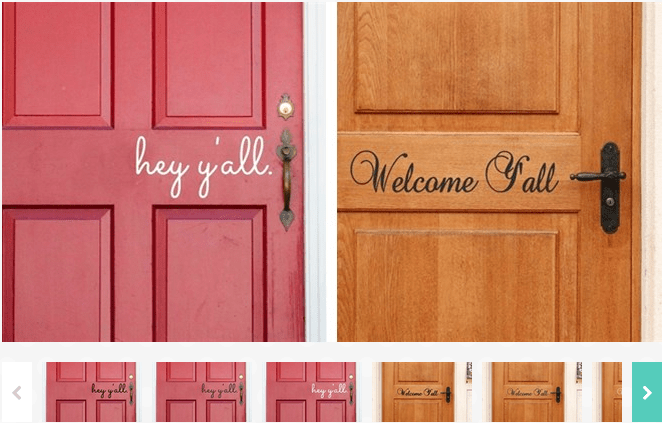 Hey Y'All./Welcome Y'All Vinyl Decals
Check out these adorable vinyl decals! Jane has these super cute Hey Y'All / Welcome Y'All Vinyl Decals for $3.99! They have it available in twenty two different colors!
You do have to pay $2.99 for the first item and $1.00 for each additional item. So you get the best deal if you buy more then one.
Product Details:
11″ W x 5″ H – hey y'all.
20″ W x 4″ H – Welcome Y'all
Please note that the products in the images may not be sized to scale.
This product comes with application instructions and is easily removable but not reusable. It comes in a matte finish and the brand of the vinyl is Oracal. Enjoy!