Heroes and Villains Fan Fest Discount Tickets – Portland Oregon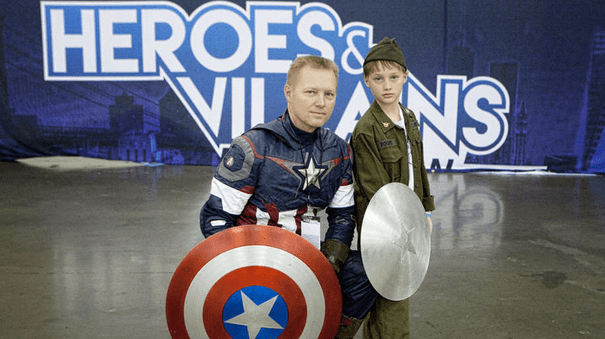 Heroes and Villains Fan Fest Discount Tickets – Portland Oregon
Goldstar has discount tickets to the Heroes and Villains Fan Fest in Portland Oregon and right now, they have some comp tickets available. You will still have to pay service fees of $9.50, but these are significantly less than the price you'd pay for tickets, which I found on their website for $55 for admission on Saturday and $45 admission for Sunday. That is a huge discount price if you can score these comp tickets.
If they run out of comp (free tickets), then they also have general admission tickets for $10 + $7.75 service fees.
The dates that the Fan Fest is taking place is on Saturday January 13th, 2018 and Sunday January 14, 2018.  It takes place at the Oregon Convention Center.
Heroes & Villains Fan Fest flies into the Oregon Convention Center in Portland with one super-powered goal in mind: to revolutionize the comic-con landscape. And just how will they do that? By giving you, the fans, the opportunity to personally meet your favorite celebrities — including stars from Arrow & The Walking Dead — and the chance to get behind-the-scenes intel on the TV shows you live for, straight from the creators and cast. Plus, you're not just lining up, or sitting in an audience — you can participate in obstacles, try your hand at games of skill and maybe even gain a superpower or two. By the end of the two-day immersive Heroes & Villains experience, lucky fans might even encounter their favorite actor in the wild. Past guests have unexpectedly had an archery session with Green Arrow or gotten Diggle to text their dad. You never know who you'll run into!
Find more family entertainment options::
Find more discount entertainment tickets from Goldstar! Here are a few more options:
Disney's Newsies – more shows added
Daniel Tiger's Neighborhood Live – Seattle & Portland – tickets start at $14.50
And don't forget to check out our list of FREE & Frugal Events & Activities around the Northwest each week!