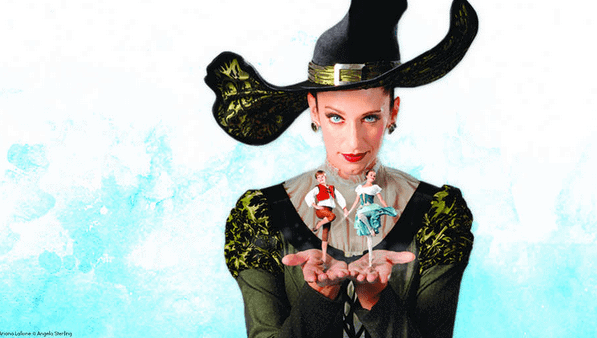 Hansel & Gretel Discount Tickets at the Pacific Northwest Ballet in Seattle
Goldstar is offering discount tickets for the Pacific Northwest Ballet's  Hansel & Gretel performance coming to Seattle.  This is showing on one date only, Sunday March 19th, for two showings at 12:30pm & 3:30pm.  Tickets range from $30 – $45 (reg $40 – $60).
This will take place at Seattle's McCaw Hall.
From breadcrumbs to candy and gingerbread houses, The Brothers Grimm have whipped up fairy tale's most delectable morsel in Hansel & Gretel. Now, Pacific Northwest Ballet presents a magical, hour-long production that brings the timeless story to new life at Seattle's McCaw Hall. When two young siblings stray from the path deep in a German forest, they happen to chance upon the irresistibly alluring sight of a gingerbread house made entirely of candy. But the witch who calls this confectionery-clad home has an unpleasant fate in mind for Hansel and Gretel, who must now find a way to outsmart her and return home before it's too late. Featuring students of the Pacific Northwest Ballet School, this vibrant production of Hansel & Gretel is sure to enchant audiences of all ages.
Find more discount tickets through Goldstar and here are a few offers available right now:
Pacific Northwest Ballet's Director's Choice Discount Tickets
Dance Theater of Harlem Discount Tickets