Earn Cash Back When You Eat Out!
Did you know that Groupon+ offers cash back on many different local restaurant options. Some of the restaurants offer up to 30% cash back, so this can be a great way to save on eating out. 30% off is a fairly significant savings (i.e. it would be $15 off a $50 bill)! You can also Enter to Win Meals for a Year at Groupon+ Restaurants. How fun would that be?
To qualify for the cash back offer, all you have to do is:
Sign Up – on the Groupon+ cash back page here, with a qualifying payment method. You will need to attach a payment method here to qualify. Most Visa and Mastercards should qualify.
Claim – the offer you want to use. You can browse for restaurants participating in the area you plan to eat, and then claim the offer in your account. It will tell you how much cash  back they are offering, so you will know ahead of time. Read the fine print for any specific terms (ex. how much you will get back the first time, verses subsequent visits).
Swipe – use the card you attached when you signed up, and the cash back offer will become active for you. If you added a Visa or Mastercard debit card to your Groupon+ account, you must run it as credit to be able to get the cash back offer.
Save – when eating out just by getting things set up ahead of time. You don't have to do anything special (no coupons, etc. required), except use the card you set up on your account to pay.
Once you add a cash back offer to your account you can use it as many times as you want until the expiration date on the offer (details of each offer may vary, so be sure to check the fine print). Most often you will get a higher cash back value the first time you use it, and then a lesser value is available to continue to use through the expiration date. For example, one of the offers I recently added to my account offered me 25% cash back on my first visit, and then 10% cash back on each visit after that first one. You can also add as many cash back offers to your account as you would like to use, and you are never charged anything for these. When you sign up you get an automatic 5% cash back at all Groupon+ restaurants as well.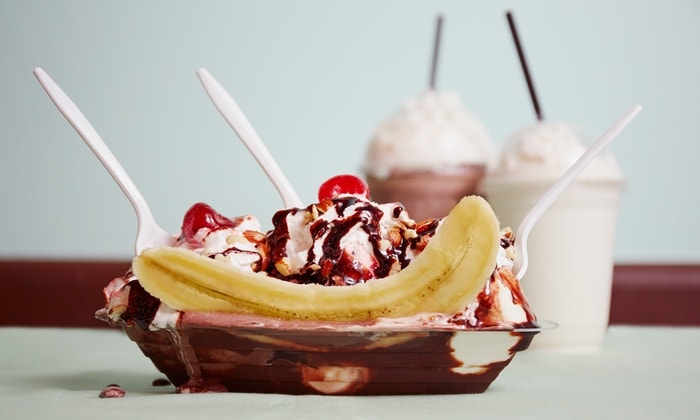 My husband and I recently took our girls out to ice cream, and used a cash back offer on Groupon+ for the first time. We found one of our favorite ice cream shops on the Groupon+ cash back offers page, so that was an easy process. They were offering 25% off too! I set up my account here, with my Visa credit card. I did not want to have to remember to run my debit card as credit (because I forget things often), so I chose to do it that way.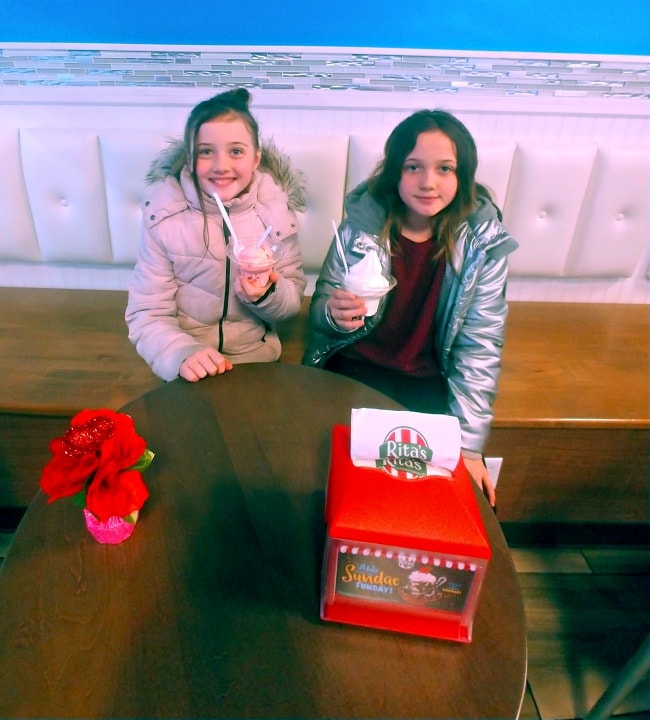 We then went out and enjoyed ice cream together one afternoon this weekend!
It was that easy, and we saved on something we were planning to do anyway, without much extra effort needed.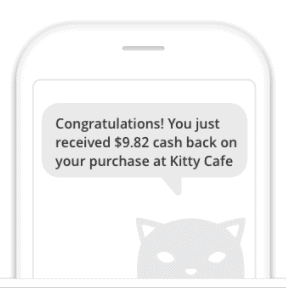 You can sign up to get text alerts from Groupon+ about your cash back earnings as well. I simply logged into my Groupon account the next day, and checked my Groupon+ deals, and was able to confirm that I claimed it. Groupon+ then adds the cash back as a credit to my next Visa bill (or if you use a Mastercard it will be credited there). The cash back is on the transaction amount before tax.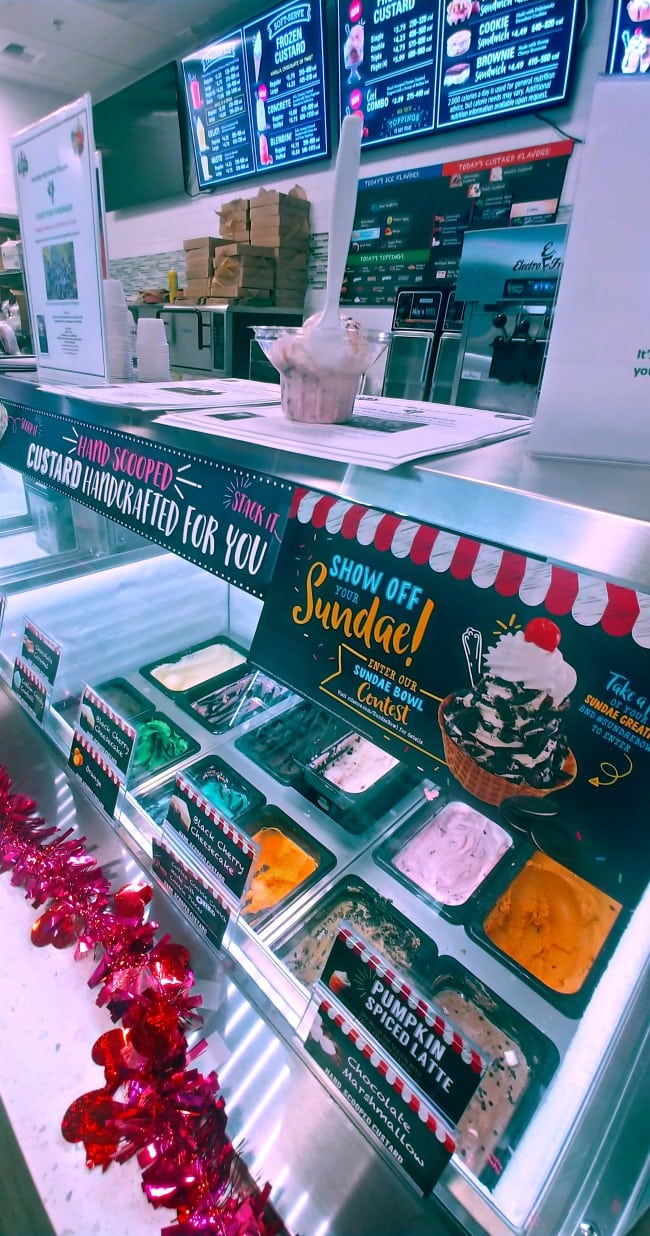 We bought $15 worth of ice cream for my family outing, so I can expect to see a credit of $3.75 on my next bill. That means we got one persons ice cream for FREE! There were four of us, and we each got a scoop of Ritas delicious custard, for $3.75 each. After cash back, we got 4 dishes of ice cream for the price of three. I am loving the Groupon+ cash back offers for eating out!
One of my favorite things about the way that Groupon+ has their cash back program set up, is that the money is applied directly back to the card that I used to pay with. That is so much more convenient for me, verses other programs where they issue you a check and you have to apply it somewhere.
Head here to sign up for Groupon+, and start saving when you eat out now!
PLUS, you can also Enter to Win Meals for a Year at Groupon+ Restaurants here. There will be 50 Winners selected, so you will want to be sure to enter this too!
Disclosure: This is a sponsored post in collaboration with Groupon and Fourstarzz Media. All thoughts and opinions are 100% my own, see our disclosure policy for more details.