Grocery Savings Coupon Class – Tuesday August 13th in Puyallup, WA
This post may contain affiliate links and I may be compensated for this post. Please read our disclosure policy here.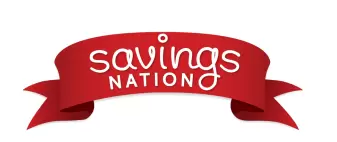 If you're wanting to learn how to save money on your grocery budget, we have a new Grocery Savings coupon class  coming up tomorrow night,  Tuesday August 13th from 6 – 8 pm in Puyallup, Wa. This is a great time of year to learn these money-saving strategies to get you ready to start the school year off right & get some planning done ahead of time so you're all ready to go!
If you can't make this class, make sure to check out our Coupon Class page with the most up-to-date coupon classes (we are scheduling for the summer and fall right now so we should have more classes on the Eastside & up north Puget Sound area and hopefully the Tacoma area) and for those of you not in the area, you can look for a Savings Nation coupon class in your area as Savings.com Deal Pros host classes around the nation.
This Week's Coupon Class::
Tuesday August 13th – 6pm – 8pm
Cost: $10 for Puyallup residents; $12 for non-residents
*You will need to sign up through the Puyallup Parks & Rec office – Call 253-841-5457 or you can stop in person, too. Registrations will be taken until the class time.  Minimum of 10 people needed for class. 
What Will I Learn in a Grocery Savings Class?
At the Savings Nation Grocery Savings classes, you'll learn coupon basics, plus tips on outsmarting the marketers and getting healthy meals on the table without spending all day in the kitchen.
Our Coupon Workshops will Offer:
Learn how to save 50% or more on your groceries.
Learn how to get the best deal on meats, produce, and dairy.
Connect with others, make new friends, and find a savings buddy.
Learn how to turn your deals into meals.
*Every attendee will receive a Grocery Savings Workbook filled with valuable tips and resources.  
Want to Schedule a Coupon Class for your Group?
If you're interested in scheduling a class for your group or organization, we do offer lunch & learn workshops for businesses, as well as public & private coupon classes for groups! Email us at thriftynorthwestmom (at) gmail (dot) com to discuss scheduling a class.  We are now booking for fall & winter, so we'd love to hear from you if you have a church, group of friends, or business and are interested in setting up a class.
Advertise your business to local customers:
If you're a local business & are interested in spreading the word about your business to families in the area, you can email us at thriftynorthwestmom (at) gmail (dot) com to discuss a variety of advertising & sponsorship possibilities.