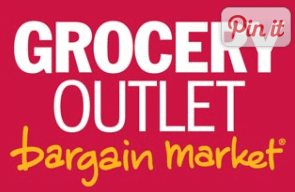 I headed up to my local Grocery Outlet store today (the Bonney Lake location) and found some great deals to share with you. There are so many great produce deals as well as excellent summertime deals liked iced coffee, items for a BBQ & more.  Just remember that the sales may vary upon location as these were in-store deals that I found.
Organic Strawberries – 1 lb for $.99
This was definitely one of the best deals I found. This is a great price for strawberries & even better for Organic! The ones at my store were in good shape, too – just a few with very minor bruising.  Reader Wynnae also found this same price at her local Tacoma Grocery Outlet.
There were some excellent prices on tomatoes – we found a pint of cherry tomatoes for $.99, 6 pk of tomatoes on the vine for $.99 & more.
The Special of the Week at my store is $.99 for Ballpark Hot Dog buns or Sara Lee Hamburger buns – excellent price! Great timing for all the beautiful weather we've been having – and with the heat, you are most likely wanting to grill out frequently to keep it cool in your house!
Starbucks Iced Coffee – $.50/ea (regularly priced up to $1.99)
My husband loves these drinks, so I got a few of these for him as these are an awesome price! Great treat for a hot summer day!
Always make sure to check the clearance areas – these are well marked and I've been finding some great clearance deals in the produce and meat areas!
 In the clearance meat section, I found Jennie O ground turkey for $1 off, which brought  it down to $2.99/lb for 93/7 ground turkey. Draper Valley Organic Chicken was also in the clearance area for $.50 off.
Let us know what awesome finds you locate at your local Grocery Outlet store and make sure to let us know which store it was that you found the deals!