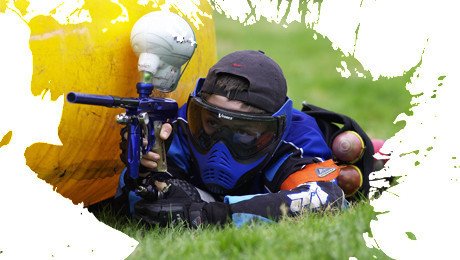 Goldstar has a fantastic deal on Paintball Passes right now. Get $30 ALL-day paintball passes to Seattle Paintball for only $3.75 today. There will be a $2 service fee added to your pass, so they will cost you $5.75 ea. Still a steal of a price. You will have to buy 4 at a time, but you do not have to use them all at the same time. Passes can be used on any date.
The Paintball passes include all day admission, use of guns, masks and equipment rentals. Please note that the cost for paintballs is about $20 to $30 per person and is not included in this offer.
Paintball is an expensive event, so be sure to tell any paintball fans you know about this deal! 

Paintball Passes are valid at the following locations:
Paintball Sports Park
6224 114th Ave. Ct. E
Puyallup, WA 98372
(877) 391-5911
Elma Paintball
20 S. Union Road
Elma, WA 98541
(877) 391-5911
KC Crusaders
13241 262nd Ave.
South Prairie, WA 98385
(877) 391-5911
Peninsula Pro Shop
70 NE Katchemark Lane
Belfair, WA 98528
(877) 391-5911
Red Dot Paintball
4096 W. Van Giesen St.
Richland, WA 99352
(877) 391-5911
Advisories and Restrictions Include:
You must be age 10 or older to participate.
A parental waiver is required for guests age 17 and younger.
This offer is valid for all-day admission and equipment rental for four people.
The offer does not include paintballs or air, which must be purchased separately on location for $20-$30 a person.
Valid for open play only; Private parties and events based on park policy.
Though you must buy four admissions at once, you do not have to use them all at the same time. You can use them over multiple dates. If you have questions about Paintball in Seattle, please call (877) 391-5911.