As the weather starts to warm up, you might be thinking more about getting outside! If you're looking for fun activities to do under the sun or stars, check out Goldstar. They've compiled a whole guide of outdoor events just for you. It's chock-full of activities like concerts, baseball games, boat cruises and more. All of these events are offered at discounted prices, some up to 50% off. You can find a full list of Goldstars recommended outdoor events by selecting the Outdoor Events Guide on the right hand side of the page.
Here are my top five picks for things to do while enjoying the fresh air:
1. The Tillicum Village Salmon Bake and Cruise Adventure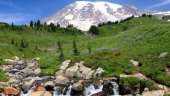 2. Experience the Wild Beauty of Mt. Rainier on a Day-Long Tour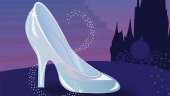 3. Rodgers & Hammerstein's Cinderella in Lovely Outdoor Setting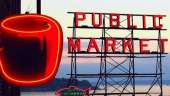 4. Get to Know Pike Place Market on the Public Market Tour
5.  Explore Sights and Sounds of Seattle on Fun-Filled Happy Hour Cruise
What are your favorite picks? Leave your opinion of any of these events (good or bad) in the comments section below, so others can hear viewpoints beyond just mine.