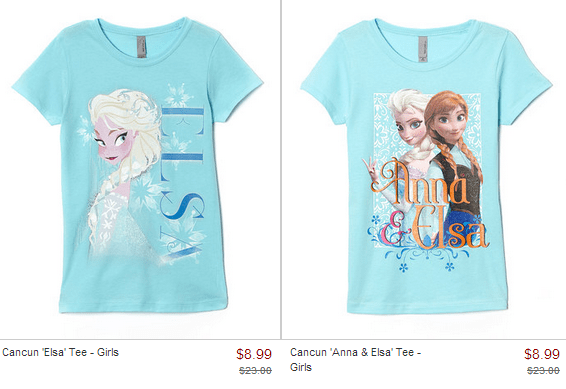 Zulily has these Frozen T-shirts on sale for $8.99 ea. Currently there are quite a few to pick from, but the selection is selling out.  They have shirts, books, wall decals and more in this Frozen Collection Sale.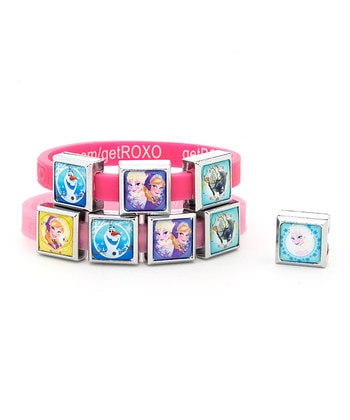 You will also find these charm bands for $8.99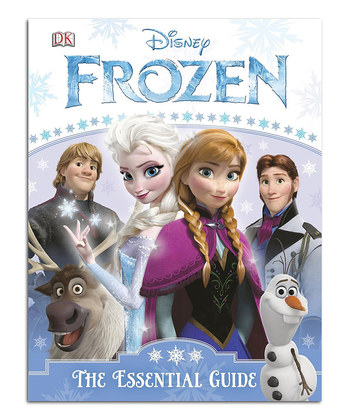 This hardcover essentials book for $8.99 and more!
Shipping at Zulily is $7.95.