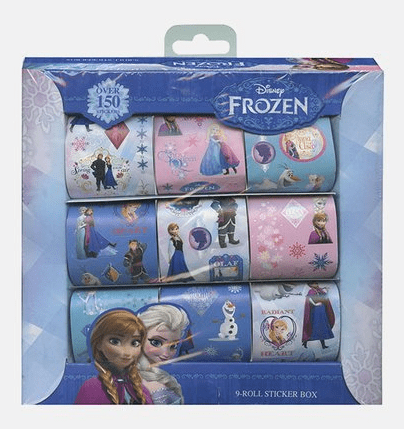 Frozen 9 Roll Sticker Box
Calling all Frozen fans!! Check out this nice deal you can grab on Frozen 9 Roll Sticker Box. Tang is offering them for just $4.99! They are even offering to ship them for FREE! There are 150 stickers in this box with 9 different rolls. To cute!
These would be great if you are having a Frozen party or even for stocking stuffers!
Product Details:
Brand New
30 day warranty
150 Disney Frozen stickers
Includes 9 rolls of stickers
Box is 8 1/4″L x 8″W x 1 1/2″H. Ages 3+.
Thanks, Centsable Momma!