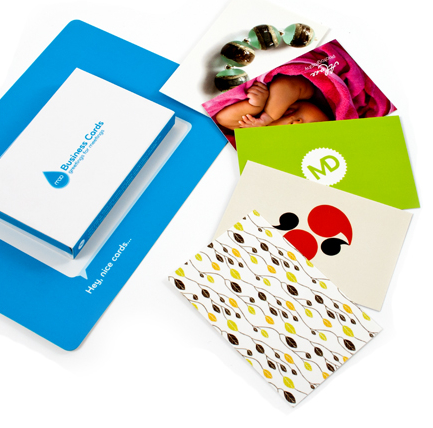 Right now through June 21st, you can get 10 Free Personalized Business Cards for FREE from the popular site, Moo! I've heard from a number of people who have ordered business cards from Moo before and love them! Plus, they ship FREE! Make your own personalized business cards that reflects your business. Don't have a business? Use it to give your personal info on, so you don't have to find a pen and write your info on in a hurry. They also don't HAVE to be business cards, we found a few other creative uses for them.
Gift Tags.
Name Tags.
Tiny Greeting Cards.
Appointment Cards.
Calling Card.
As you can see….there are many ways to use a business card. What do you use business cards for?
Hurry! Offer expires Friday, June 21, 2013 at 11:59pm PST. One pack per person, per household. FREE Business Cards include Standard Shipping. Valid in the US only.
Thanks Bargain Briana!