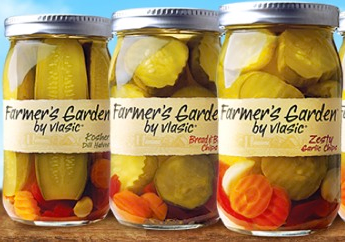 At 10 am P.S.T (1 pm E.S.T.) Vlasic is giving away 10,000 FREE Vlasic Farmer's Garden Pickles Coupons on their Facebook Page. The free coupons are only available to the first 10,000 entrants. If you aren't one of the first 10,000, no worries. The next 10,000 will be a $3.00 off coupon, the next 30,000 will be for $2.00 off Vlasic Farmer's Garden and the last 10,000 will be for $1 off. So there's a high chance you'll at least snag a high value coupon.
I expect their system to be overloaded and slow and possibly full of errors, but it may still be worth a try.
Thanks Queen Bee Coupons!