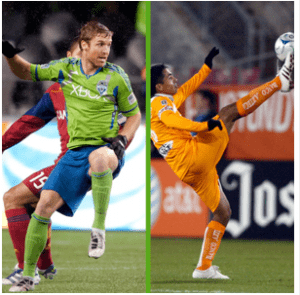 The Seattle Sounders is celebrating Leap Day by  offering FREE tickets to tonight's pre-season game against Jauguares de Chiapas (Mexico) – you can find all the details on the Seattle Met's website.  The game will be tonight, February 29th at 7pm.  All you need to do is head to the game & pick up your free tickets at the door (obviously this will be first-come, first-serve, so you will want to get there early if you want to get better seats (I don't know if they'll be giving you specific seats or have specific open seating areas).
Even though the Sounders are offering FREE tickets, they are also accepting donations at the gate for the Sounders Club's 5 community partners: America Scores Seattle, Boys and Girls Club of King County and Bellevue, Special Olympics Washington, Washington Global Health, and Washington Youth Soccer.
So, who's going to try to go to this event? Let us know if you attend & how it goes!
Thanks for the heads up, Cheap Bastard of Seattle!