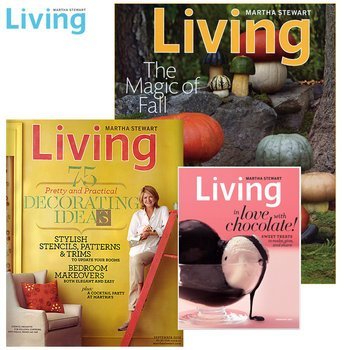 The FREE subscription to Martha Stewart Living magazine is back again! Head on over to request a FREE 1 year subscription to Martha Stewart magazine from Rewards Gold. You will need to write several short reviews about breakfast food in order to get your FREE magazine subscription. You could also call the magazine directly to ask them to combine with your current subscription if you already have a subscription right now.
This is reputable site that I have received free magazine subscriptions from in the past & never have been charged (they don't take any credit card information).
*Let us know when this subscription is no longer available so I can update the post – thanks!