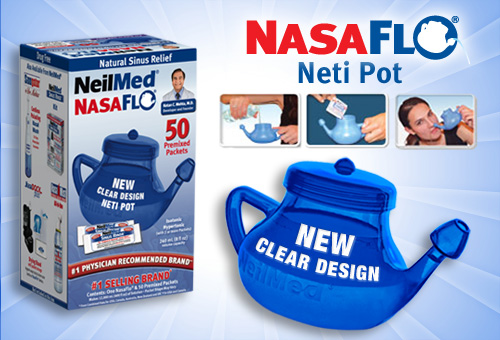 Update: The free offer is gone, but there is a $3 instant rebate & $4 mail-in rebate available now.
Become a Facebook Fan of Neilmed Nasaflo Neti Pot & you can request a FREE Neilmed Nasaflo Neti Pot with 2 Sinus Rinse Moisture packets.
So, I've never tried the Netipot before but I've heard a number of people who think it really works well – if you've tried it, what has been your experience with it? Pros / cons?
Thanks STL Mommy!