Free Lunch Combo From Little Caesars Pizza on April 2nd! Today!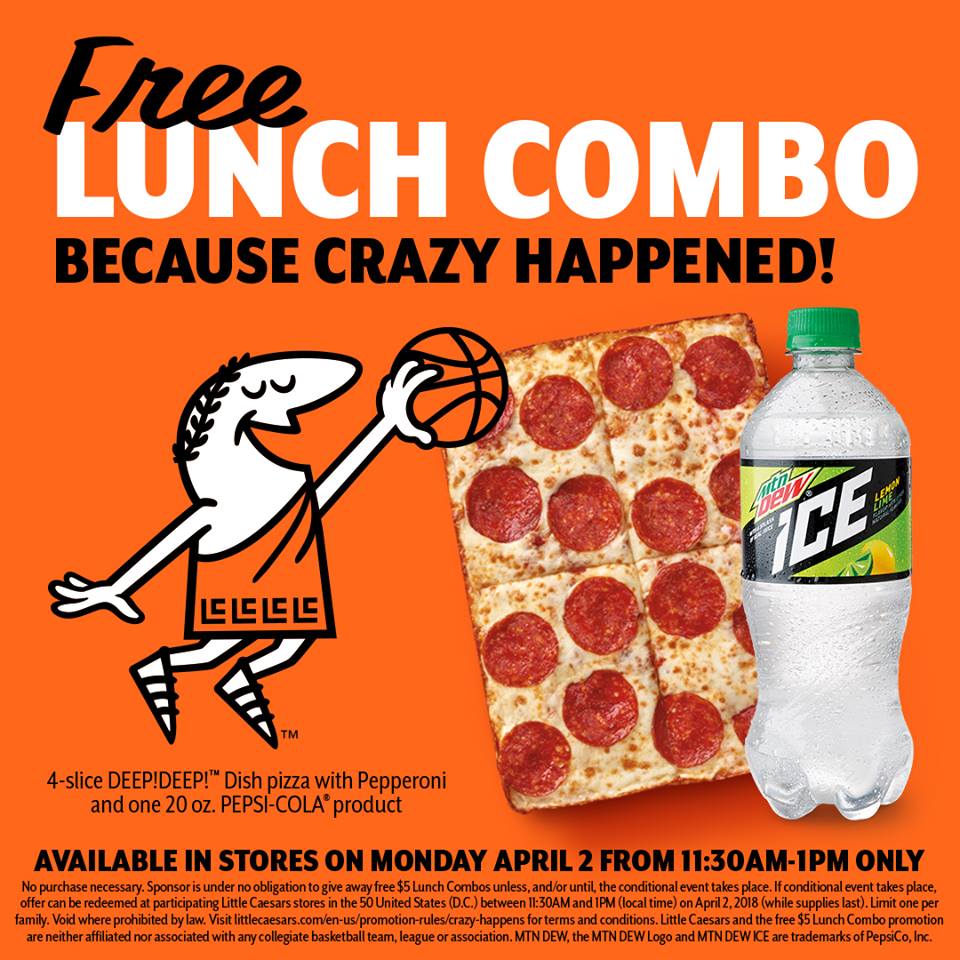 Just a reminder, that today is the day to get your free lunch combo if you were interested!
Mark your calendars now, as Little Caesars Pizza is going to be giving away FREE Lunch Combos to all of America on April 2nd! Stop by between 11:30 am and 1pm to get your free lunch. No purchase is neccessary.
The lunch combo includes: 
Four (4) slices of DEEP!DEEP! Dish pepperoni pizza and a 20 ounce Pepsi product
The promotion is because " "CRAZY HAPPENED" with a #16 beating a #1 (!!!!)," in college basketball playoffs.