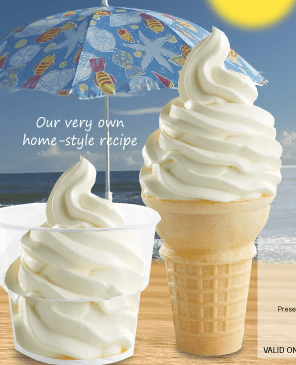 Burger King has released a coupon good for a free soft serve Ice Cream cone from today (6/2) through June 8th! Limit of one per person, or vehicle – and good at participating restaurants.
You can also find out more about Mcdonalds $.49 cent soft serve cones, or $.99 dipped cones promotion here, or check out our round up of all the restaurant deals here too!.
Thanks The Coupon Project!