Free Haircut for Kids at JCPenney Each Sunday (Starting In November)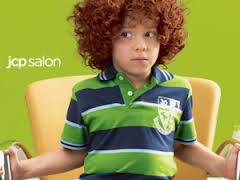 If you missed the free haircuts from JcPenny in August, there is good news. JcPenny will be offering free haircuts for kids each Sunday, starting Nov. 4th!
This free offer is available by appointment only. Leave a comment below if you can confirm that your JCPenney location is participating!
Just a reminder to still make sure to tip your hairstylist for the free haircut! 
Thanks Jennifer!