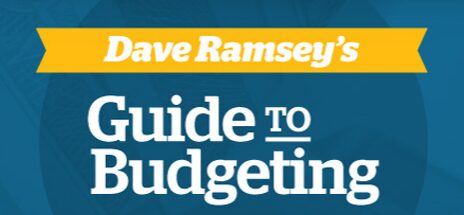 Today on Dave Ramsey.com, you can get a FREE download called "Guide to Budgeting" . I just downloaded it  and it looks like an excellent resource, especially if you've been wanting to take Dave Ramsey's Financial Peace University class – or just want to see what the program is all about.  The new year is the perfect time to look at creating a budget for your family and finding ways that you can work on cutting that budget in as many areas as possible to achieve financial freedom.
This 17 page free download not only gives you very specific information about how to create a budget, it also goes through some of the fundamental principles of the Financial Peace program, with the 7 "Baby Steps" towards achieving financial freedom, as well as many other steps necessary to consider when looking at setting a budget.
Make sure to follow Dave Ramsey on Facebook as he offers great tidbits each day for financial success.
Here are the areas it addresses:
 Introduction – includes the 7 "baby steps" towards financial freedom
How to Make a Budget
Using the Envelope System
Paycheck Frequency (how to deal with a budget when you have different times that you receive your paycheck – this also helps those with irregular incomes / paychecks to figure out how to budget correctly)
Families and budgets
I'm excited to print this off as a good reminder to have on hand. We went through the Dave Ramsey Financial Peace program 2 years ago and through the discipline & strategies we learned in dealing with our budget and learning how to pay down debt quickly, we became completely debt free last year (after our final school loan was forgiven this summer). We paid off thousands of dollars in debt in several years through a lot of hard work & using these strategies, so I highly recommend you take the full class by Dave Ramsey – Financial Peace University as it really does change how you think about managing your money. But this budgeting tool is a great start to see what it's all about!
 Thanks Grays Harbor Deals!