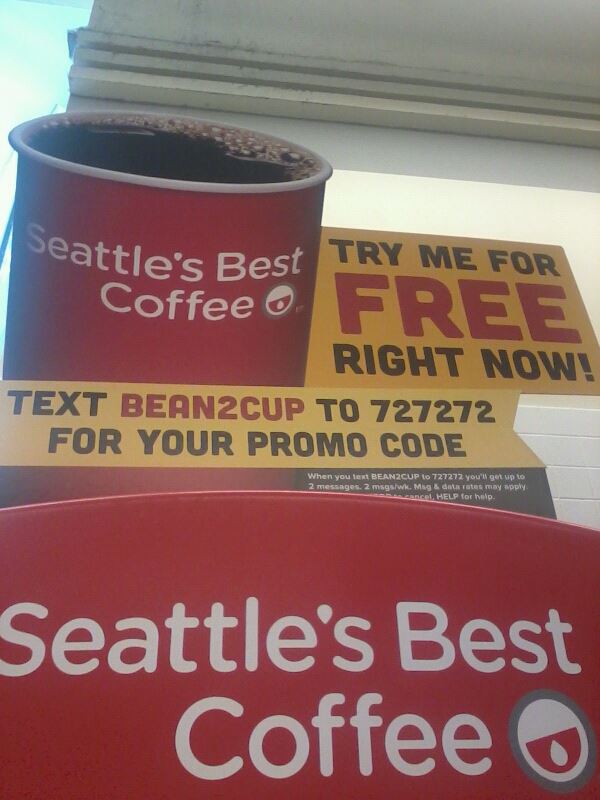 Get a FREE coffee or latte at the Seattles Best coffee location with Rubi kiosks, with this text offer. You will need to text BEAN2CUP to 727272 and then will send you back a code for your free cup of Seattles Best Coffee. You can then redeem at locations with a Seattles Best shop or kiosk (local grocery stores, malls, etc). Sounds like its working on large size drinks too!
Here is the official announcement from the Seattles Best Coffee website:
"We're excited to share the news of a new text program with our partners at Rubi, a coffee kiosk with a nifty touch-screen that dispenses fresh brewed Seattle's Best Coffee, Cafe Caramel, Cafe Vanilla, Cafe Mocha and more at the press of a few buttons.
All you have to do to get your free cup is text "BEAN2CUP" to 727272 to receive a promotion code to use one time at a Rubi kiosk.
Find a kiosk near you on our coffee locator and learn more about Rubi at hellorubi.com."
Thanks Audrey!