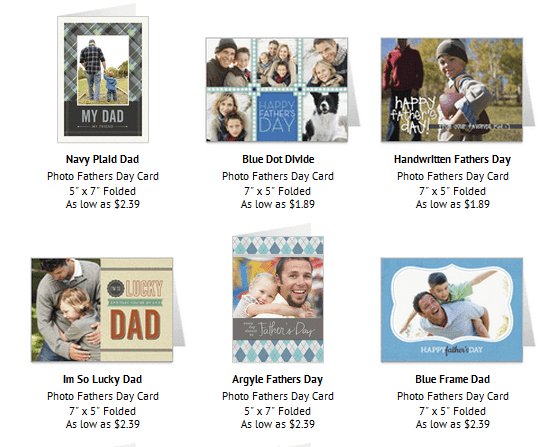 Update: Tomorrow (6/8) is the last day to get your FREE personalized card from Cardstore! 
Cardstore has a FREE custom greeting card (and free shipping), just in time for Fathers Day.
To get your free card:
Head to Cardstore.com
Select and create your card
Use promo code LUVDAD2 at checkout to get it for free!
This offer is valid daily through 6/8/12. Limit 1 free card per customer.