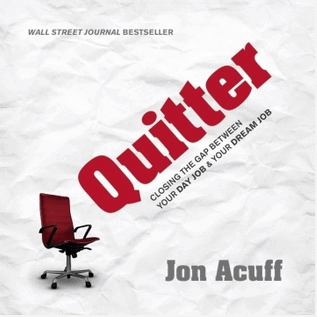 Right now, you can get a FREE download for the audio book, "Quitter: Closing the Gap between your Day Job and your Dream Job" by Jon Acuff. I've been hearing a lot about Jon Acuff lately as he's a very popular motivational speaker and author and "Quitter" is a Wall Street Journal best selling book.
This audio book download is free; however, you can choose if you'd like to give a "tip" – All tips will be donated to Charity:Water, an non-profit organization bringing clean, safe drinking water to people in developing nations.
Thanks Cha-Ching on a Shoestring!