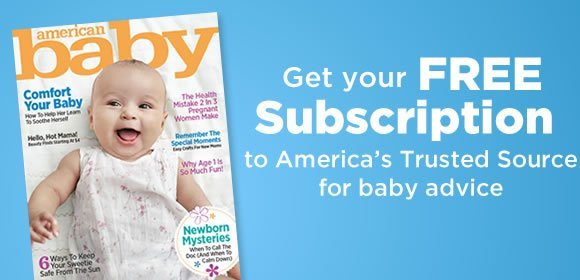 I love the free magazine subscriptions – I've gotten a few magazines this week (Parents, Family Fun, Kiwi, Better Homes & Gardens – all free or $5 or less) and even though I don't have a lot of time for magazines, I love to take a break by looking in there for fun craft ideas, new recipes, and more!
American Baby magazine is one that I always received when my oldest was a little one and I enjoyed reading about the different baby stages and what to expect and other good articles! Right now, they have a special going where you can get
American Baby magazine for FREE for a 6 month subscription
! Just head on over
HERE
to sign up! If you already have a subscription, then it will be extended by a year.