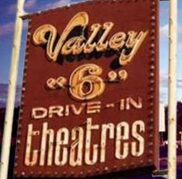 I love promotions like this  as it's a win – win –  you get to enjoy some good old fashioned fun with family or friends while making a difference for a local food bank & giving back to the community!  Tonight, Wednesday August 22nd at Valley 6 Drive-In Movie Theater in Auburn, you can get a discount or even FREE admission for a carload of people with 12 canned food/non-perishable donations to be donated to the local food bank.
Here's how it works:
Bring 2 cans of food and get $3 off 1 adult ticket (Regularly priced at $9 for adults & $6 for ages 12-15)
Bring 6 cans of food and get 1 carload of people for just $6
Bring 12 or more cans of food and get 1 carload of people FREE!
That is an awesome deal and supports the local food bank at the same time! That's just $1/ticket for a family of 6 with 6 cans of food. If you have a stockpile of items from couponing, even better to take advantage of this discount.
Here's a deal at Albertsons on tuna (& other items) this week (protein items are always something that food banks are in need of):
Healthy Choice Soup, Manwich Sloppy Joe Sauce, Wolf Chili, No-Bean Chili, Starkist Chunk Light Tuna or Tuna Salad – $1.49
*If you buy 10 of these participating items, you will save $5 – which drops the price to $.99/ea
Use $.55/1 Starkist pouch product coupon from the 7/15 SmartSource insert OR
Use $1/3 Wolf Chili coupon from All You Summer Issue
Final Price: as low as $.44/ea
Thanks The Coupon Project! 
*So you could get these great food bank items priced as low as $.44 – $.99/ea, depending on the coupons you have! 
Thanks for the tip about the Drive-In Movie Special, Sounds Fun Mom!