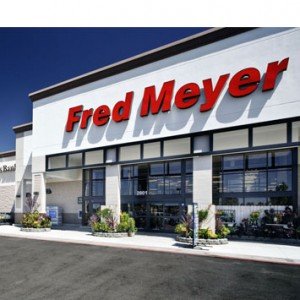 Here are the highlights for Fred Meyer this week.  This week happens to be their anniversary sale, the Founder's sale – a big week at Fred Meyer! So, you'll find some extra good deals!  These highlights are courtesy of Fabulessly Frugal –  make sure to head on over to their site & see the list of all the weekly deals at Fred Meyer this week!
*If you don't have a Fred Meyer Rewards card yet – make sure to sign up for one HERE. You can earn 1 point for every $1 you spend & they'll have 4 reward rebates a year.  You have to earn at least 500 points in a 13 wk reward cycle to be sent your reward. They also send out coupons as well.   Reader Renea is reporting that if  you register your card right now, you could possibly get an email with a coupon to get 500 bonus reward points.
You can also load manufacturer's e-coupons onto your Fred Meyer Rewards card – these  can come from Fred Meyer's E-coupon site, as well as using  Cellfire coupons. they will automatically come off your card when you purchase those items.
Fred Meyer Weekly Highlights:
Here are just a few of the great deals on produce, dairy & meat:
Fresh Loin Petite Sirloin Steaks $1.99/lb
Fresh 93% Extra Lean Ground Beef $1.99/lb  (this is a great price for the Extra Lean meat!! I'm definitely going to stock up!)
Boneless, Skinless Fresh Fryer Breasts $1.99/lb
Pork Loin Assorted Chops $1.68/lb
Tillamook Butter $1.67
Tillamook 2 lb Cheese – $3.99 ( limit 1) – on sale at Safeway thru Tues at the same price w/no limit (Thanks Coupon Project)
Tree Top or Northland Juice $1.50 (first 8 )
Stack with $1/1 Tree Top Trim coupon from 4/18 SS
OR $1/2 ANY Tree Top printable coupon
OR $1/2 Northland printable coupon (thanks Frugal Living NW)
Final Price: $0.50 – $1 each
Breyer's Ice Cream, $2.00 each (w/in-ad coupon)
Buy 4 @ $2/ea
Price: $8 , Receive $4 Catalina (this will print from the register after you've paid- to use on a future transaction)
Final Price: $1/ea after in-ad coupon & catalina when you buy 4 (Thanks Frugal Living NW)
Make sure to head to Fabulessly Frugal for many more great deals this week!!  Let us know what deals you find at the Founders Sale!