Fred Meyer & QFC – Up To $1 Off Per Gallon Of Gas NOW + Win $150 In Gift Cards & $1 Off Gas!!!


Gas can be a tough one to find deals on, so we were really excited to learn that Fred Meyer & QFC stores in the Pacific NW (Washington, Oregon & Idaho stores) will now be offering up to $1 off per gallon at the pumps! You can use it on up to 35 gallons – so that is a potential savings of $35 at the pump!
What I love most about this new program is the flexibility, there are so many options to make it work for you and the way you shop.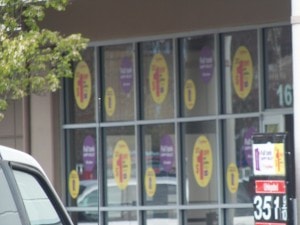 My local Fred Meyer wants to make sure you know about the new rewards program – just look for the yellow circles with $1 in them for more details.
Some highlights of the program include:
You will earn $.10 off for every $100 you spend at either store, up to $1 off per gallon (up to 35 gallons). Previously, you could only use $.10 off per transaction at the pump.
You can earn your savings when you shop at both QFC or Fred Meyer. This is great news for us couponers who can compile their points by shopping deals at both stores!
You can use your gas savings at both Fred Meyer Gas Stations or Shell Gas Stations.
You can redeem some of your points or all of your points (up to $1) at the Fred Meyer gas station. If, for example, you have 1000 gas reward points (or $1) off at any given time, you could use $.50 off to fill up your vehicle, and your husband could use the remaining $.50 off to fill up his vehicle (you will only have the option to use them all at Shell Stations).
You earn 50 points for prescriptions and you also earn double Fuel Points for every dollar spent on most third-party gift cards from the in-store Gift Card Malls.
You can check where you are with your rewards at any time on the Fred Meyer Mobile App (plus you can load coupons with it too)!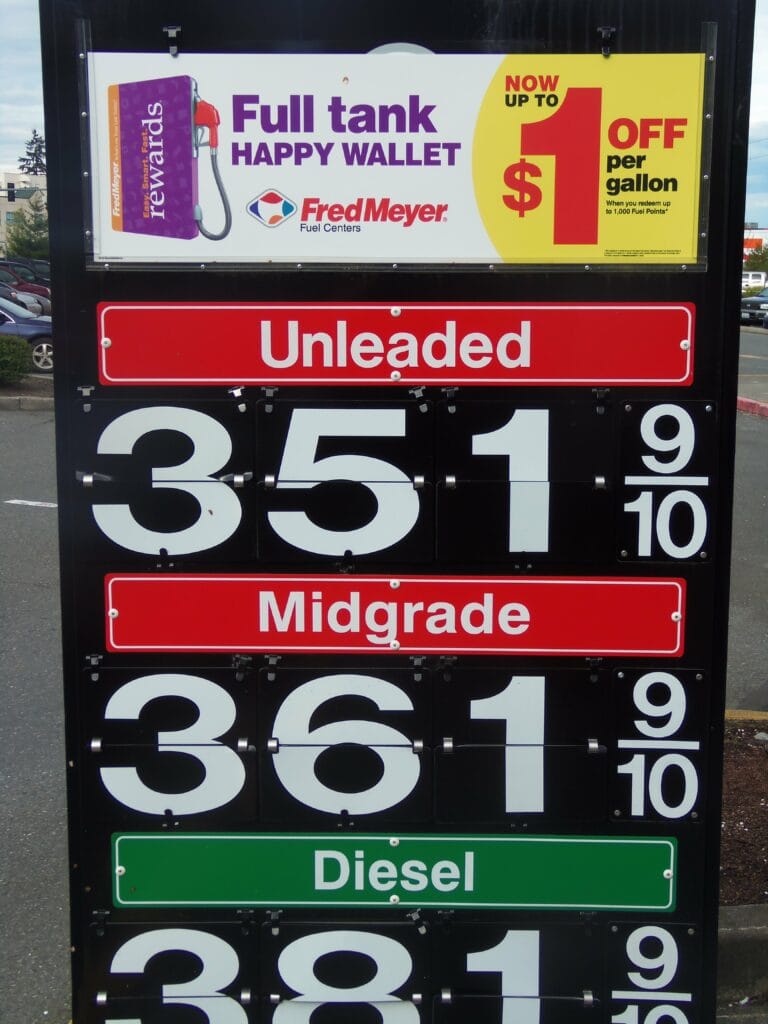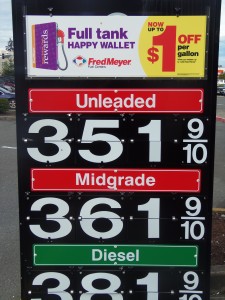 I went in to fill up yesterday and got my gas for just $2.51 per gallon after my $1 off reward at my local Fred Meyer gas station!!! My gas rewards offered me a huge savings at the pump.
Giveaway – $100 Gift Card to Use at Fred Meyer And/Or QFC + $50 Shell Gas Card + $1 Off In Gas Rewards!!!
One Thrifty NW Mom reader will win:
(1) $100 Gift Card to be used at Fred Meyer or QFC (it may come as two $50 cards. Fred Meyer gift cards can be used at QFC and vice versa)
(1) $50 Shell Gift Card
1000 Gas Reward points to be added to your loyalty card (for $1 off per gallon of gas, up to 35 gallons)
That's a total of up to $185 in prizes for one luck winner, to help with your grocery and gas bill right now!
This giveaway will end on Wed. 4/24 at 9pm pst.
The winners will be drawn using "And the Winner Is" plugin and announced on the blog.  I will also email the winners. The winners will have 48 hours to contact me, otherwise a new winner will be drawn. US residents only & you must be 18 yrs or older to enter the giveaway. This giveaway is not affiliated with Facebook in any way.
Here's how to enter this giveaway::
1st Entry (required entry): Leave a comment below letting us know how you plan to use your extra gas savings (take a road trip this summer, use your savings on something else, etc.)
Extra Entries : (make sure these are all separate comments, with a comment for each entry)
2) Subscribe to the Thrifty NW Mom email updates (and leave a comment below to let us know you did so, must be verified)
3) Share this giveaway via Facebook, Twitter or Google + ( and then leave a comment on this post to let us know how you shared! )
Disclosure: Fred Meyer is supplying the gift cards that will be given to  a Thrifty NW Mom winner randomly chosen, as well as provided us some gift cards to try out the new program.  All opinions are 100% mine. See our disclosure policy  for more details.