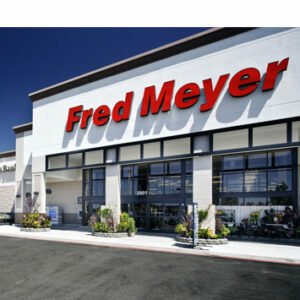 Here are this week's Fred Meyer weekly deals & coupon matchups, thanks to Thrifty and Thriving! Make sure to check the store ad yourself & use the Thrifty NW Mom Coupon Database if there are specific sale items that you'd like to match with a coupon.
You can use E-coupons paired with Fred Meyer store coupons. So, make sure to load E-coupons from these sites to your Fred Meyer card before you go: Shortcuts.com, Cellfire.com & FredMeyer.com. You can no longer pair E-coupons with manufacturer coupons, though.
If you want to know more about Fred Meyer's coupon policy check out our Fred Meyer 101 post here for more details. 
*** These are our favorite deals of the week!
Produce:
Mayan Sweet Onions $ .88 lb
Organic Navel Oranges $ .98 lb
Eggplant $1.00 *** (Check out our Eggplant Parmesan Recipe here for some inspiration!)
Organic Fuji, Gala or Cameo Apples $1.29 lb
Red, Green or Black Seedless Grapes $1.78 lb
Raspberries, Blueberries, & Blackberries $2.50 ***
Dairy:
Fred Meyer Eggs (18 ct large) $1.50 (with in-ad coupon, limit 2) ***
Silk Fruit & Protein Milk (1/2 gallon) $2.99 ***
Use $1/1 printable coupon
Final Price: $1.99 each 

Meat:
Foster Farms Chicken Thighs or Drumsticks $1.49 lb
Boneless Chicken Breasts $1.88 lb *** (Maybe Apricot Chicken for dinner this week?)
Other Grocery Deals:
Powerade $ .69 ***
Fred Meyer Frozen Vegetables $ .79 (with in-ad coupon, limit 8) ***
Nalley's Chili $ .89 (with in-ad coupon, limit 6)
Clif or Mojo Bars $ .98 
Buy 4 Participating items get FREE Milk ***
Buy 4 participating Kellogg's, General Mills, Post, Quaker or Cascadian Farm items, between 3/3 – 3/30 and you'll receive 1 gallon of milk or 1/2 gallon of organic milk FREE with in-store coupon.   Items must be purchased in the same transaction.   No limit.
Select General Mills or Post Cereals $2.50
Use $1/1 Post Shredded Wheat printable coupon or
$1/1 Post Sesame Street printable coupon or
$1/2 General Mills printable coupon or
$1/3 coupon from 3/3 SmartSource insert or
Final Price: as low as $1.50 each
Life Savers, Starburst or Brach's Jellybeans $2.00
Buy 2
Use $1/2 coupon from 3/10 Red Plum insert
Final Price: $1.50
Smart Ones $2.00
Buy 10
Use $3/10 printable coupon
Final Price: $1.70 each
Capri Sun $2.00
Use $ .30/1 printable coupon
Final Price: $1.70 each
Lay's Chips $2.00 (with in-ad coupon, limit 4) 
M&M's Easter Candy $3.00
Buy 2
Use $1/2 coupon from Red Plum insert
Final Price: $2.50 each 
Starbucks Bagged Coffee $5.99  (with in-ad coupon, limit 4) ***
Use $1.50 coupon from 2/10 SmartSource insert
Final Price: $4.49 each  
Other In-Ad Coupons & Offers:
TOYS
Extra 10% off Toys coupon
LEGO Star Wars Jedi Starfighter $23.99 (reg $29.99)
Use 10% off coupon (-$2.40)
Final Price: $21.59
LEGO Legends of Chima Pack Tracker $23.99 (reg $29.99)
Use 10% off coupon (-$2.40)
Final Price: $21.59
LEGO Teenage Mutant Ninja Turtles Turtle Lair Attach $39.99 (reg $49.99)
Use 10% off coupon (-$4.00)
Final Price: $35.99
Barbie & Disney Dolls $3.99
Use $4/1 Barbie items ($20 or more) or
$3/1 Barbie items ($15 or more)
Final Price: As low as $2.92 per barbie