Food Storage Solutions
If part of your New Year's resolution is to become organized, you may want to check out this sale on Sistema Food Store Solutions on Zulily! Sistema is a New Zealand based company that's been around for almost 25 years, and specializes in safe food storage that is BPA and lead free. And Zulily has quite a few unique pieces on sale! Shipping starts at $5.95 at Zulily.
Check out what we found:
Sistema Salad Container Set of 2 – $11.99 (Reg. $16.00)
Sistema Rice Steamer – $10.99 (Reg. $30.00)
Sistema Jug – $7.49 (Reg. $11.00)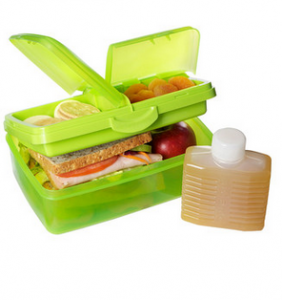 Sistema Lunch Kit – $7.99 (Reg. $11.00)
(we also shared some lunch ideas for kids in an earlier post on lunch kits here too, if you are looking for some inspiration)
Thanks Grays Harbor Deals!