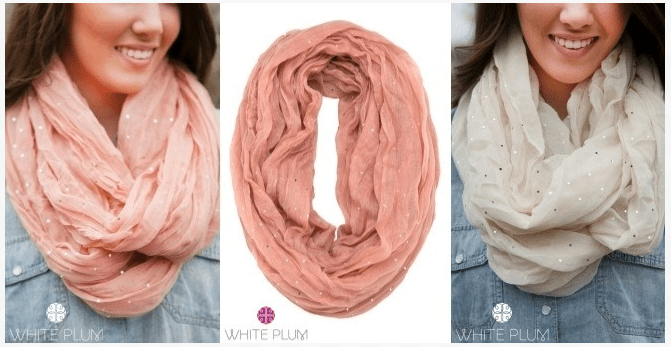 Fashion Infinity Scarves
If you like to wear scarves, check out this deal I found on Jane. They have these Rise And Shine Infinity Scarves for $3.99! These would make for a great gift idea for mom if you still are looking for gift ideas.
You do have to pay shipping of $2.99 for the first item and $1.99 for each additional item.
Product Details:
Our Rise and Shine Scarf has that bit of sparkle your outfit's been missing! This light and sheer, generously sized scarf is an ideal seasonal transition piece that can be worn well into early summer. It boasts exquisite sequin detail and a lively color palette. Wear one with a button-up or spring tank!
COLORS
Blush
100% polyester