Family Games Summer Sizzler Sale – up to 50% from Simply Fun Games!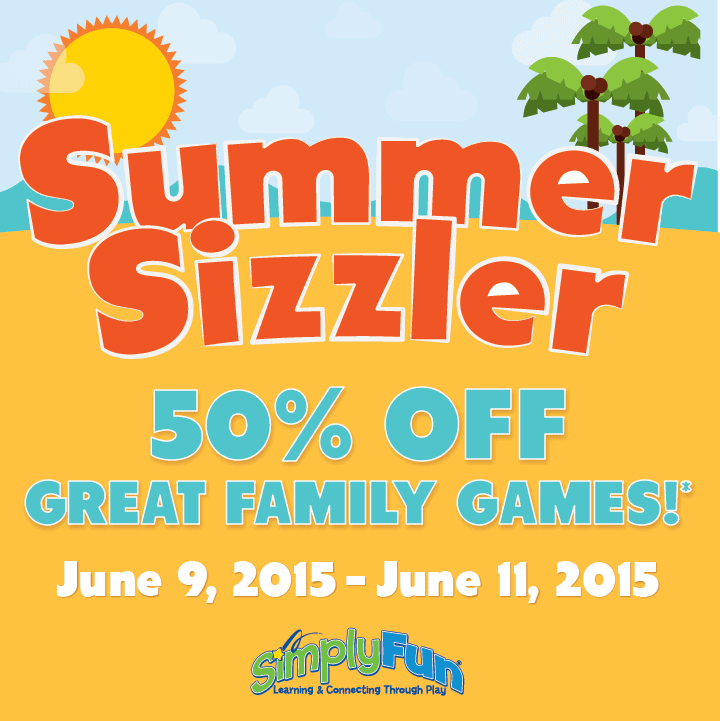 Family Games Sale!
Simply Fun is an online retailer which offers over 100 educational board games for ages 3 – 103. They are having their BIG Summer Sizzler sale going on now! The sale will run today, Tuesday June 9th through tomorrow, Thursday, June 11th, 2015. This sale is taking place online & you can head on over there right now to check it out!  Prices are up to 70% off on 20 different games they are offering as part of the sale.  Plus if you spend $50 or more with at least 1 sale item, you can get a puzzle tin for $1.  Head on over to check out the sale!
Simply Fun's mission is to build smarter kids & stronger families through the power of play. What I really like is all the information you are provided about each of the games & products. They provide a description of the game which includes how long it typically takes to play the game. Plus they also provide some great information for teachers or homeschool parents, sharing which core curriculum it addresses, as well as the skills that will be worked on. I also like the fact that they have information about how the game will work for special needs students so parents & educators can determine if it's the best option for their child.
The best part – many of their games have a video tutorial, to show you how the game is played. This is awesome as you can see if this is something your child will be entertained by or if it looks too complicated/simple for their age. What a great idea to showcase it through video to see the game in action!
They also have a line of games geared towards play for kids with Autism. You can find more information on that here.
 Here are a few of the games on sale today & tomorrow: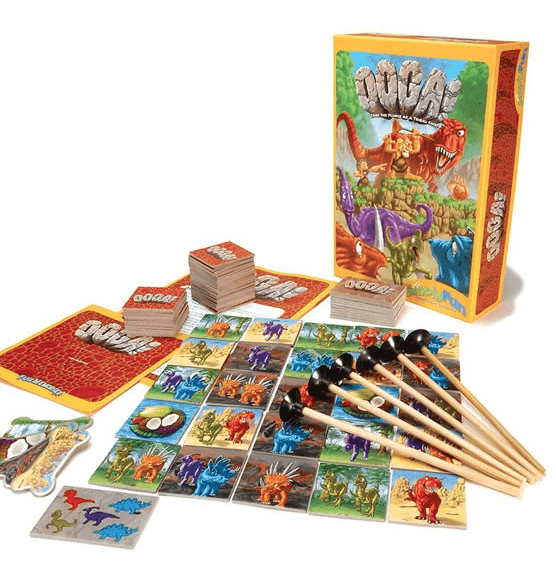 Ooga – On sale for $13.50 (reg $27) – If you have a dinosaur lover, they will enjoy this game! Everyone hunts dinosaur tiles with suction cup spears & menu cards will tell you which dinosaurs to hunt to become the Supreme Tribal Chief.  The goal is to complete meals & feed your hungry tribe.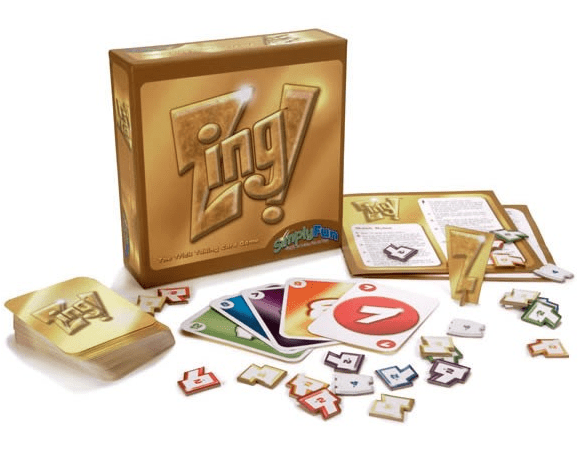 Zing – $9.50 (reg $19)  – This is a competitive and fun trick-taking card game for ages 10 & up.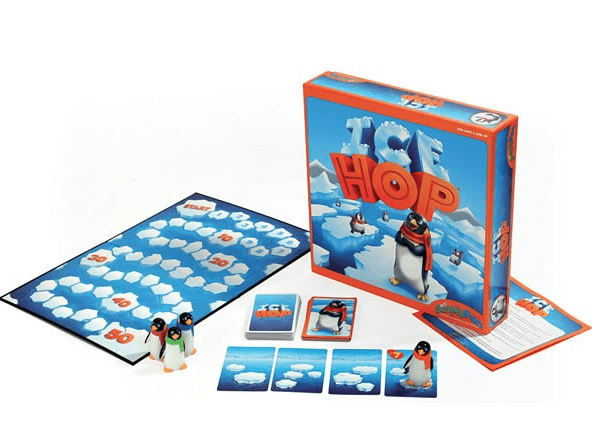 Ice Hop – $12 (Reg $24) -This is a game where you are helping penguins along the way to Antartica to count ice chunks & score points. Great game to practice early addition skills for kids.
Plus if you spend $50 or more, you can add a puzzle for just $1 (reg $14) to your order::
US Flags (104 pieces) or Endangered Species Tin Puzzles (1000 pieces) – $1 (Reg $14)
Make sure to
check the sale
out right away as their best deals & most popular games may  sell out if you wait till the final hours of the sale.  I think games make an excellent family gift or gift to give a teacher, so definitely think about that as you are perusing the sale.
Make sure to follow Simply Fun on their Facebook page, Twitter & Pinterest, too, for more updates on their sale, discounts & more.
Let us know what games are your favorite if you have tried out any of these games before. 
Disclosure: This is a sponsored post and we were compensated for sharing about this online annual sale. All opinions are 100% mine. See our disclosure policy  for more details.