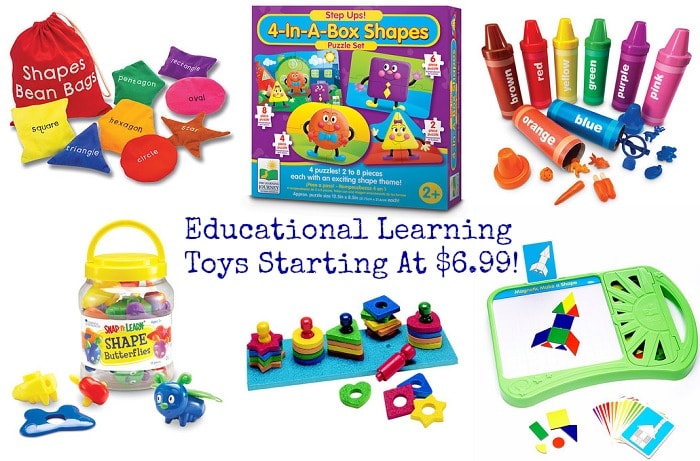 Educational Learning Toys Starting At $6.99!
Are you looking for deals on educational learning toys for you kids? Well there is a sale on Zulily you may want to check out. They have Colors & Shapes Learning Games starting at just $6.99! Below you will find some of the ones I found to be the best deals.

Shape Butterflies Snap 'n' Learn Set $11.99 (Reg $20)

Froggy Feeding Fun Game $12.49 (Reg $22)

Match It! Colors & Shapes Puzzle Game $8.99 (Reg $12)

Colors Oversize Paperback $6.99 (Reg $20)

Early Learning Flash Card Set $10.49 (Reg $15)
That is just to point out a few. To see the full list head over to Zulily.