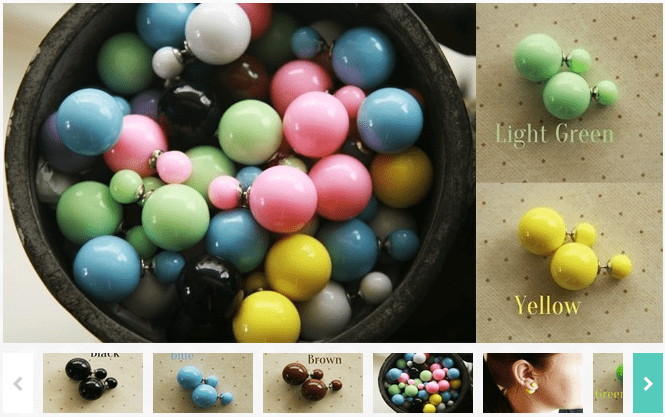 Double Sided Pearl Earrings
If you like earrings, you may want to check out this deal I just found. Jane has these Double Sided Pearl Earrings for $1.99! They have ten different colors to choose from too. I love the look of these! Just trying to figure out what color I like the best.
You do have to pay shipping of $2.99 for the first item and $0.99 for each additional item. So you get the best deal if you buy more then one pair. You could always order with a friend.
Product Details:
Hot Pink
Light Pink
Black
Green
Blue
Light Green
White
Yellow
Purple
Brown