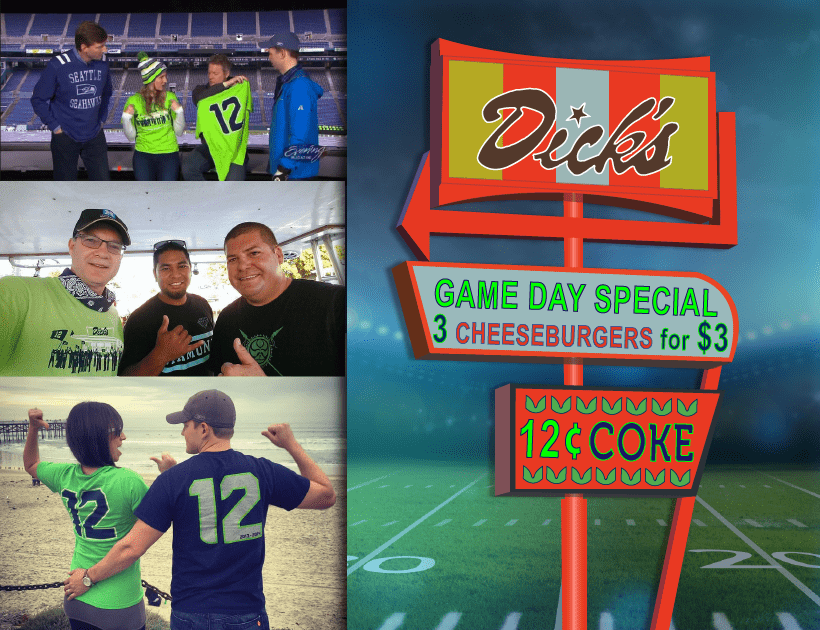 Dicks Drive In (a favorite in Seattle neighborhoods) is turning celebrating the Seahawks at the Superbowl this year by offering the following specials (here is their announcement):
"In honor of our favorite QB, get 3 Cheeseburgers or Hamburgers for $3 on Sunday, February 1st, from 10:30AM to 6PM….AND…. 12¢ Coca-Cola products, all sizes, all day! Go Hawks!
(limit of 6 Cheeseburgers or Hamburgers per customer at the discount price)"
I love any excuse to stop by Dicks! They have been one of my family favorites since I was a little girl.