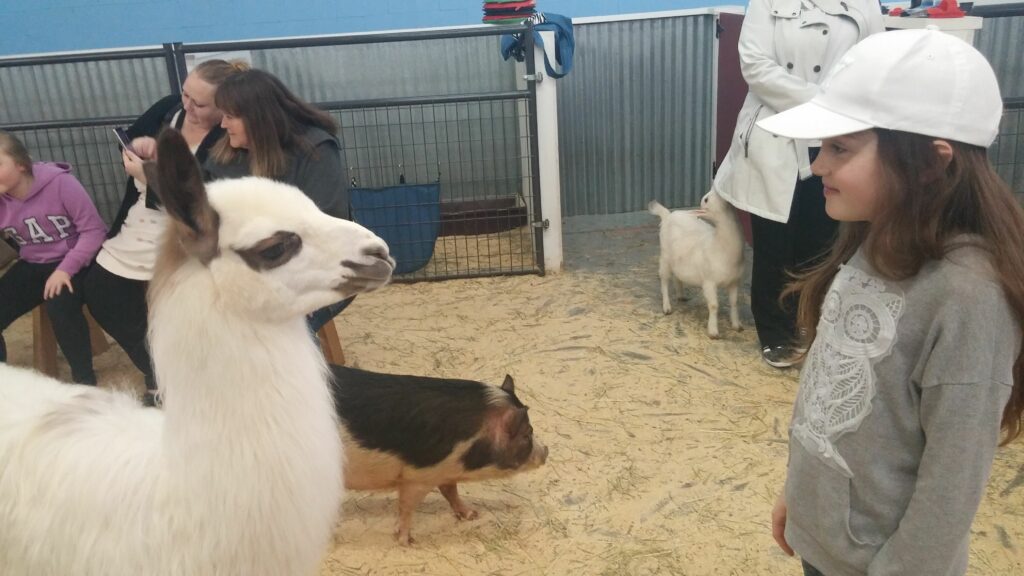 FREE Admission To Debbie DoLittles Petting Farm On Friday (5/17)!
Get FREE Admission To Debbie DoLittles Petting Farm On Friday (5/17) in honor of one of their founders, Debbie. This is such a wonderful way to celebrate her legacy, by opening the petting farm up to the community like this.
They are located in the Tacoma area and open from 11am to 6pm that day, and while admission is free if you want a food cup to feed the animals those are $5 each. Food cups are fun for kids, as the animals love to be fed, but they are not necessary to have loads of fun.  I took a group of kids on rainy day last year, and they had a blast.
If you are taking more then one child, going on this free day will save you a ton. Regular pricing is $10 pp (2 and under is always free), so this is a great opportunity to let the kids enjoy the animals, and stay dry too (since it is indoors).
This is one of my gang with a cup of food for the animals, and see how they go after that stuff – ha! The kids did really enjoy having the food, but if you have little ones I would suggest only buying a cup you can give out (it might scare them to have the animals jumping on them like that).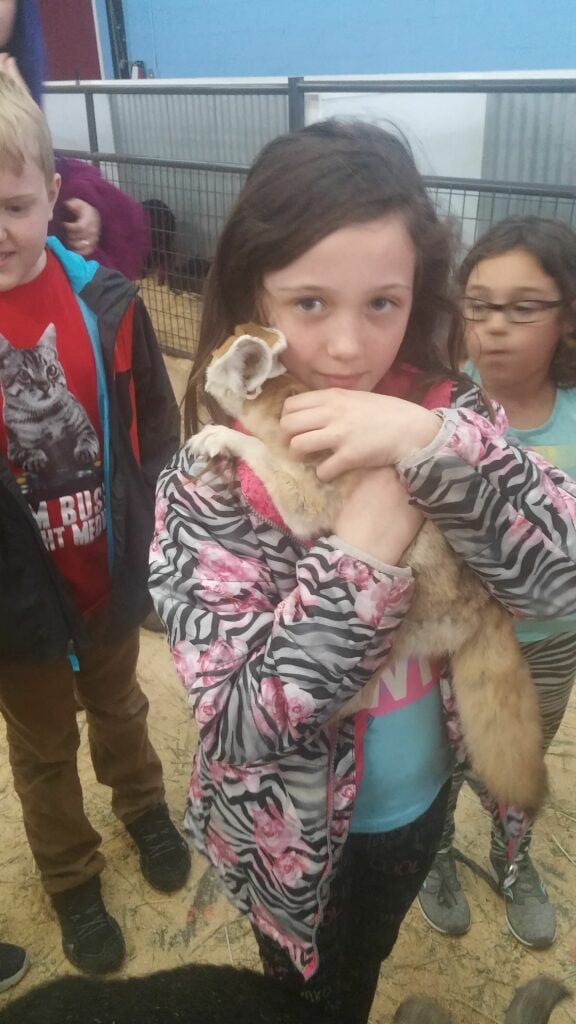 There were many animals the kids could cuddle with (including bunnies)! There was also a reptile area that kids can hold a snake or view other reptiles. There are also pony rides, but those are only available on weekends, and for an additional cost.
A free day at this petting zoo, is a great opportunity to get out with the kids and have some fun!
Thanks The Coupon Project!