#DealDontStink – Febreze Buy One Get One FREE Febreze Digital Coupon!
This post may contain affiliate links and I may be compensated for this post. Please read our disclosure policy here.
Disclosure: P&G sponsored this post, to share about their new digital coupons available at Kroger stores. All opinions are 100% my own. 
#DealDontStink – Febreze Buy One Get One FREE Febreze Digital Coupon!
Are you having people over for a Superbowl party? If so, you might want to know about this Buy One Get One Free offer for Frebreze at Kroger stores (that is Fred Meyer and QFC here in the Northwest).  You can head over to Kroger here, to download the digital coupon, for a great deal on Febreze to get your bathroom Super Bowl ready before the big game. This coupon is good from January 28, 2018 through February 28, 2018.

There are a few other great Febreze coupon available too. Here are the digital ones you can load to your card: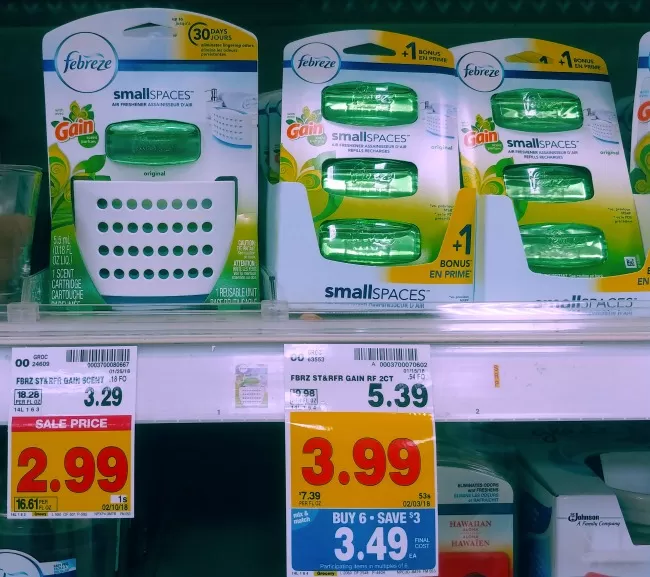 The Febreze Smallspace products are just $1.49 each after coupon at my local Fred Meyer (sale price + coupon = great deal!).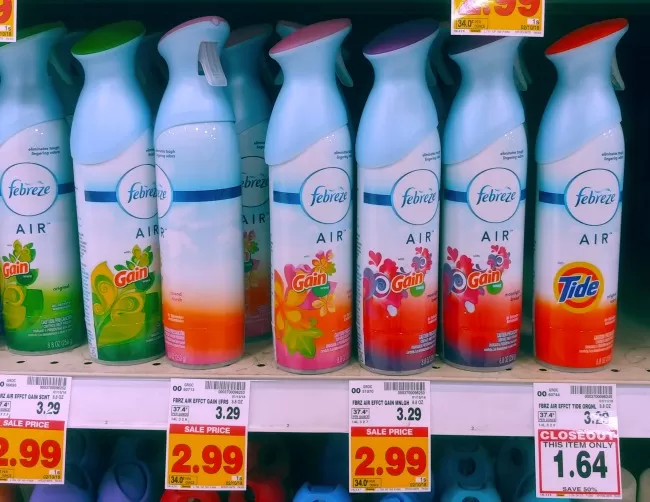 We even found one of the Febreze Air Effects on a close out sale for $1.64. I cannot guarantee all stores have this deal, but if you have something similar at your store you can get them for as low as $0.82 each when you buy two, and use the BOGO free digital coupon! The would still be a fantastic deal at $1.49 each when you buy two at the $2.99 sale price and use the coupon.
My guest bathroom, also has the washer and dryer in it. One of the things I like to do is to buy the Febreze SmallSpaces with Gain Original Starter Kit Air Freshener, and plug it in that bathroom. That way it always has that fresh laundry smell. I will then keep the Febreze Air Effects spray bottle on a shelf I have in there, so folks can use that if they want. My favorite is the Linen Sky for that one, but they have a number of scents to choose from (like Lavendar, Heavy Duty, Allergen reducer and more)!
Plus for a little bathroom humor, check out Cincinnati Bengal player Giovani Bernard, helping shoppers get their bathroom Super Bowl ready with Febreze at Kroger (Fred Meyer or QFC).
Don't forget to download your Febreze coupons now, to save big.