York Photo  is offering a custom photo pillowcase for just $4.99  + shipping/handling for new and existing customers to YorkPhoto.com. Shipping should be $4.99, so for just $9.99 for 1 pillow shipped and  you can have a cool custom pillowcase.  All you need to do is use the coupon code: SPCASE at checkout at YorkPhoto.com to get the pillowcase for just $4.99 +s/h. This code expires 7/28/16 so plenty of time to get your custom pillowcase. These would make for great gifts for Christmas – buy them now & you'll be ahead of the game!!
We have gotten our girls custom photo pillowcases before (this was in their Easter basket several years ago) & they absolutely love them – still! They're always sad when the pillowcase has to be washed, so I'm thinking I need to buy another one for each of them. They are still in great shape, too, even years later.
It's also a great idea for deployed spouses – put a picture of your spouse on the pillow to remind your child of them every night before they go to bed!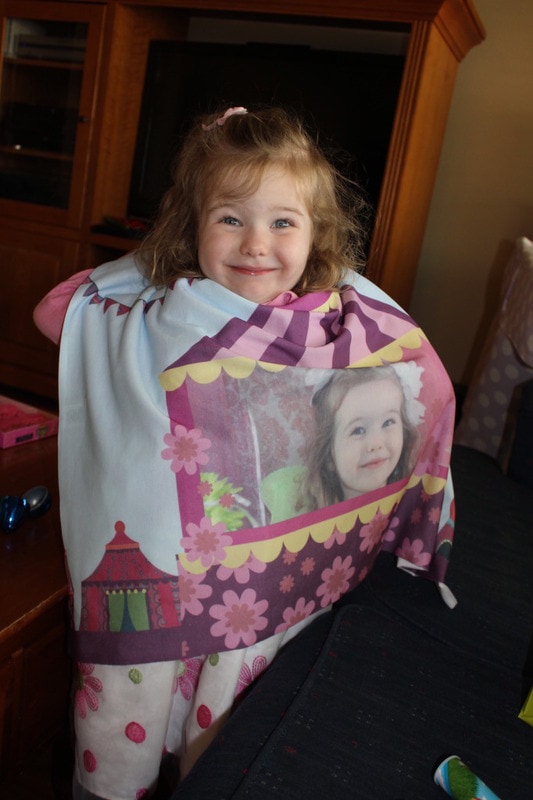 This is a custom photo pillowcase I ordered for my little gal at Easter a few years ago!