Crockpot Rebate Deals At Kohl's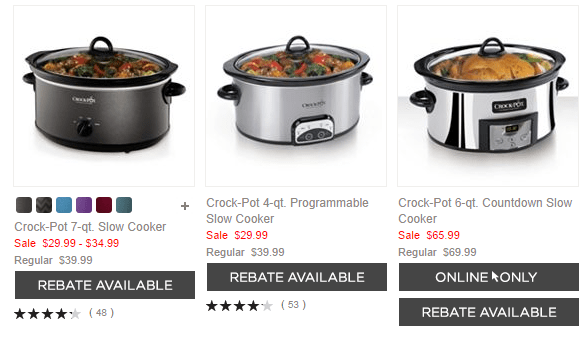 Crockpot Rebate Deals At Kohl's
Could you use a new Crockpot? Or are you thinking of maybe giving one as a gift? There are some pretty nice deals at Kohl's right now. They have a coupon code available for 20% off, plus there is a Crockpot rebate! The rebate only works on Crockpots priced at $24.50 or more. Here is one deal idea you could do.
Crock-Pot 7-qt Slow Cooker – Chevron Charcoal: $34.99 (reg. $39.99)
Use coupon code FRIEND20 to save 20%
Pay $27.99 OOP
Submit for $5 mail-in rebate
Final Price: $22.99 after rebate and coupon code
Check out more of the Crockpots that are on sale here.
There are some other nice deals going on at Kohl's right now that we posted yesterday, that you might want to check out. Plus be sure to check out our giveaway.
Thanks, The Coupon Project!