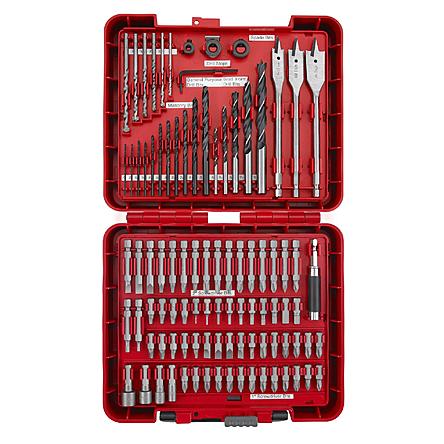 Craftsman 100-PC Accessory Kit Only $12.49 at Sears!
Here's a great gift idea for the handy person in your home.  Regularly priced at $29.99, right now we can purchase a Craftsman 100-Piece Accessory Kit for only $12.49 at Sears!  Be sure to select to pick it up at your local Sears store to avoid shipping costs.  This Craftsman Kit comes with practically every drill bit you could need for a project, including power bits, insert bits, driving bits (Phillips and Flat), & drilling bits (for wood, metal, plastic, and masonry). Plus, all of the bits can be store in the compact carrying case, ensuring you don't lose any of your important parts.  This is a really great price, and would be a nice addition to any garage, as well as an excellent gift idea.
Thanks, Deep South Dixie Couponers!