Narwhal Color-changing Night Light $9.60 Shipped From Nordstrom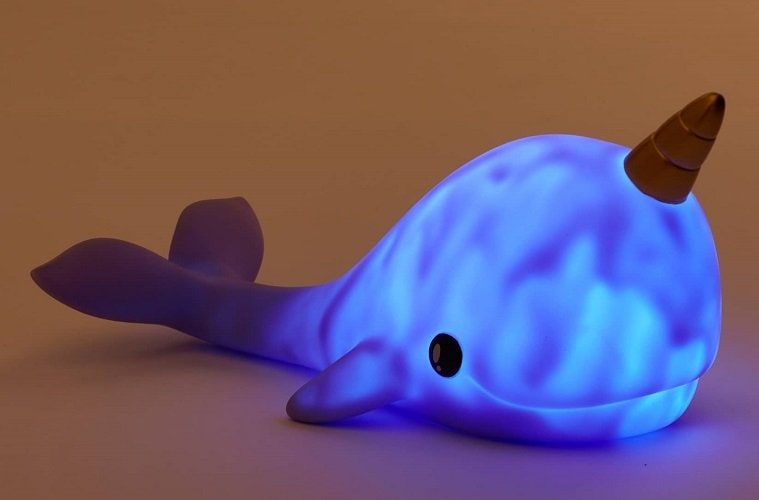 For a limited time, this Narwhal Color-changing Night Light is only $9.60 + free shipping! The regular price is $16! This would be so cute in a child's room or even a bathroom!
Here are some details about the Narwhal Color-changing Night Light:
This narwhal night light makes for great room décor during the day AND at night! During the daytime hours, this purple cutie with a golden horn can hang out on your nightstand looking cool. At night, flip it on to fill your room with color-changing LED light.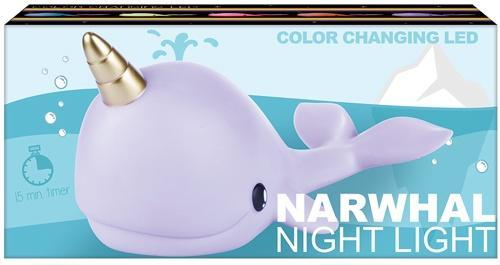 This super cute light will provide all the comfort that your little one will need. This wonderful smiling narwhal night light will illuminate a bedroom with enough light to comfort your little one as it gradually phases through a range of colors including reds, greens, pinks, blues and purples. Use this night light instead of switching on the main lights. Children use them because they can be afraid of the dark. What better way to make them feel comfortable than with a soft glowing narwhal night light?
Here is some more information:
Narwhal design night light
Color changing warm glow effect.
Multicolored LED
15-minute timer
Freestanding
PVC material
Batteries included
Packaged in a box
10 1/4″ W x 5 1/2″ H x 5 1/4″ D

Hurry over here to pay only $9.60! Shipping is FREE!