Coach Coupons for Outlet Stores!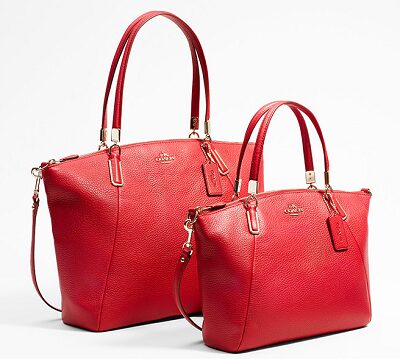 Coach Coupons
If you like Coach products, here are some rare Coach coupons! Even better these Coach coupons are for the Coach Factory Outlet stores, so they should really help you save. The Coach items often already sell at big discounts there, plus now you can use a coupon to save even more! Right now you can get up to 25% OFF at an Coach Outlet store! The amount you get off depends on the amount you spend.
Here is how the coupon will work:
Spend $100 Save An Extra 15%
Spend $150 Save An Extra 20%
Spend $200 Save An Extra 25%
This offer is good through October 12. So head over and print your coupon. These coupons are good in store only. You can find a Coach Outlet location near you here (just click on the Find A Store tab at the top).
You may also want to check out more ways to save at Coach Outlet stores online here too!